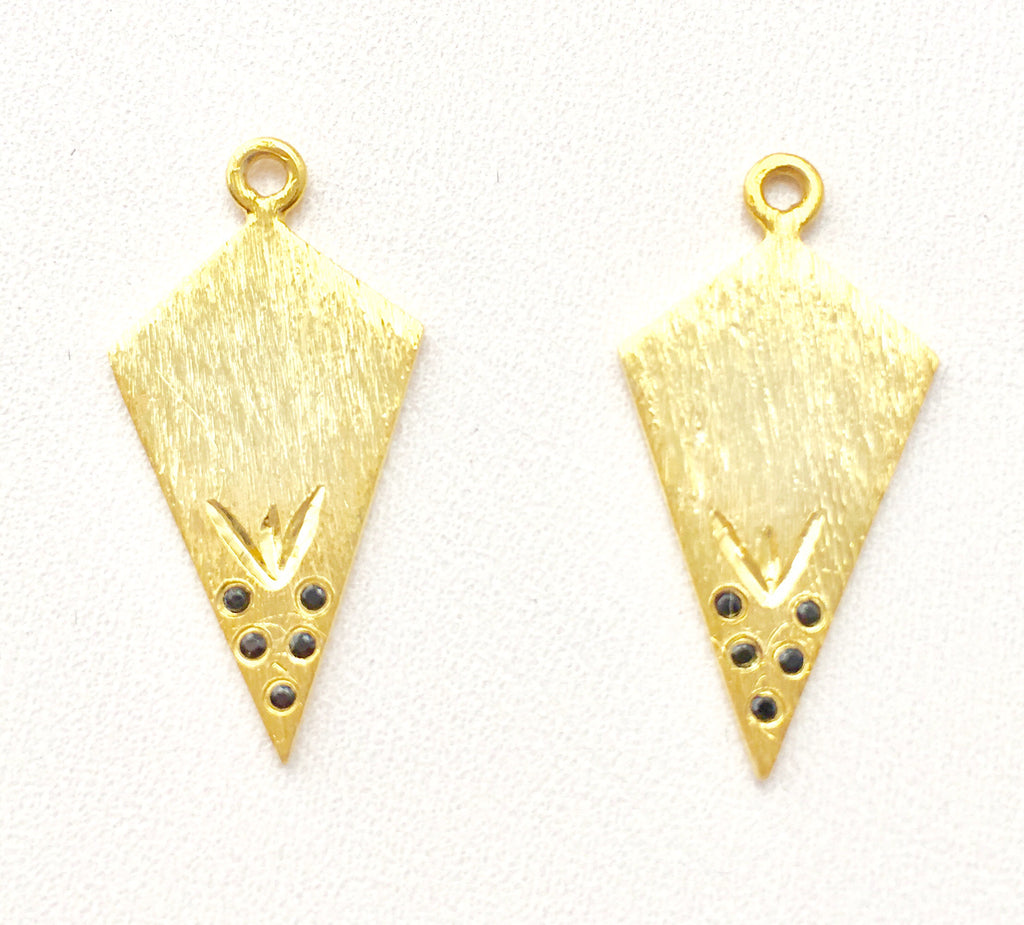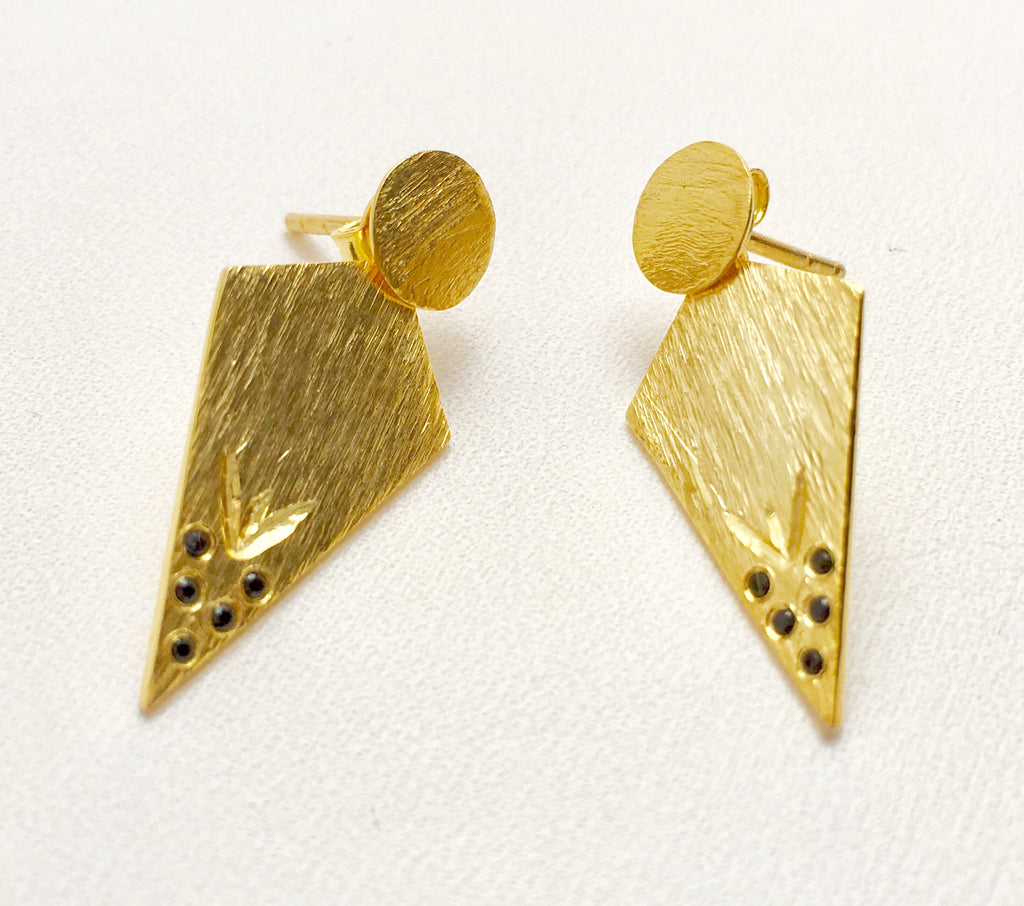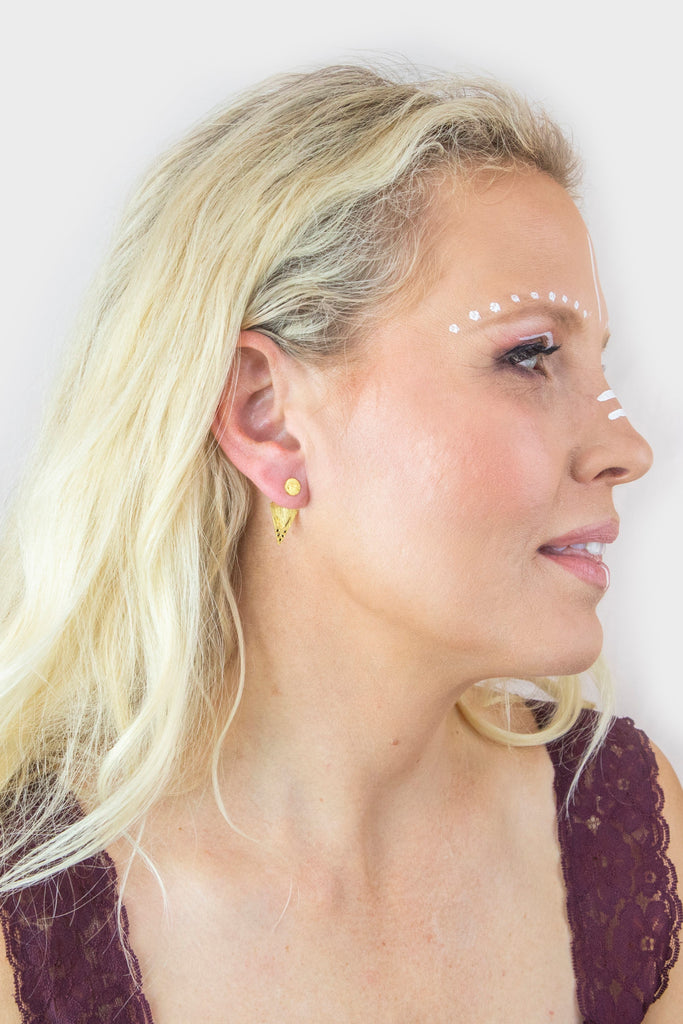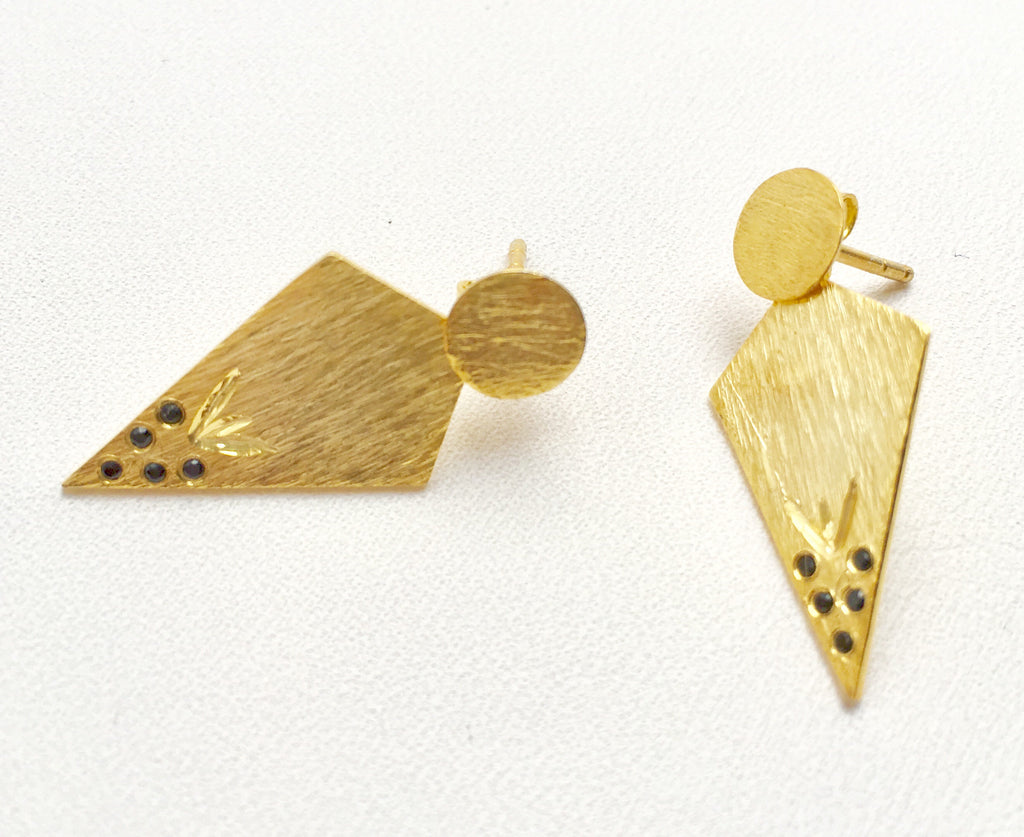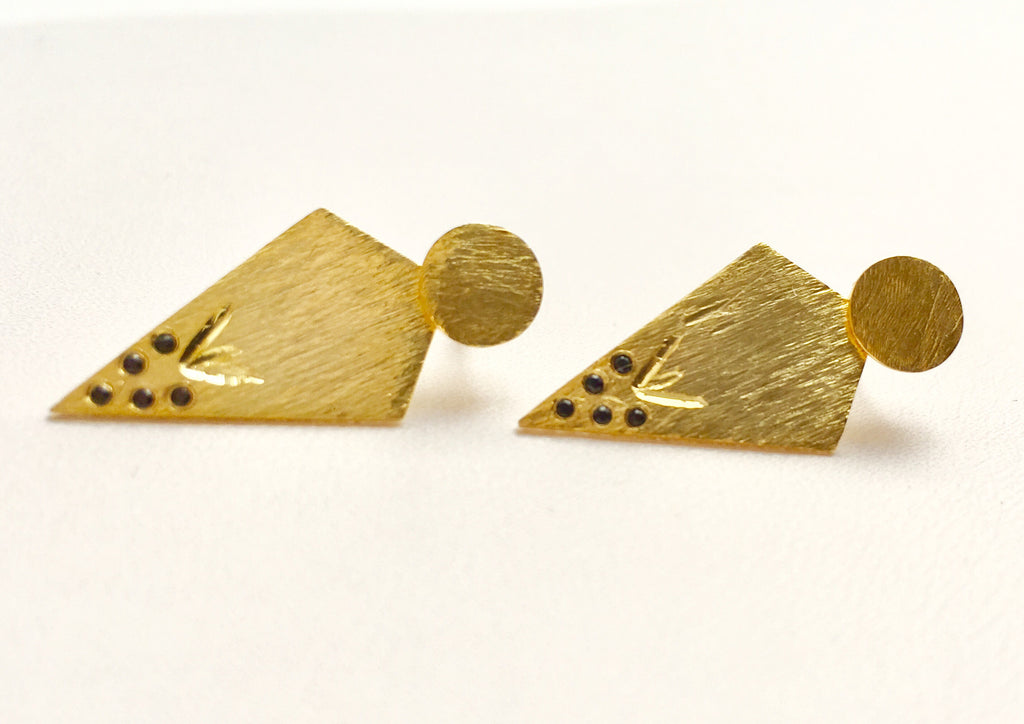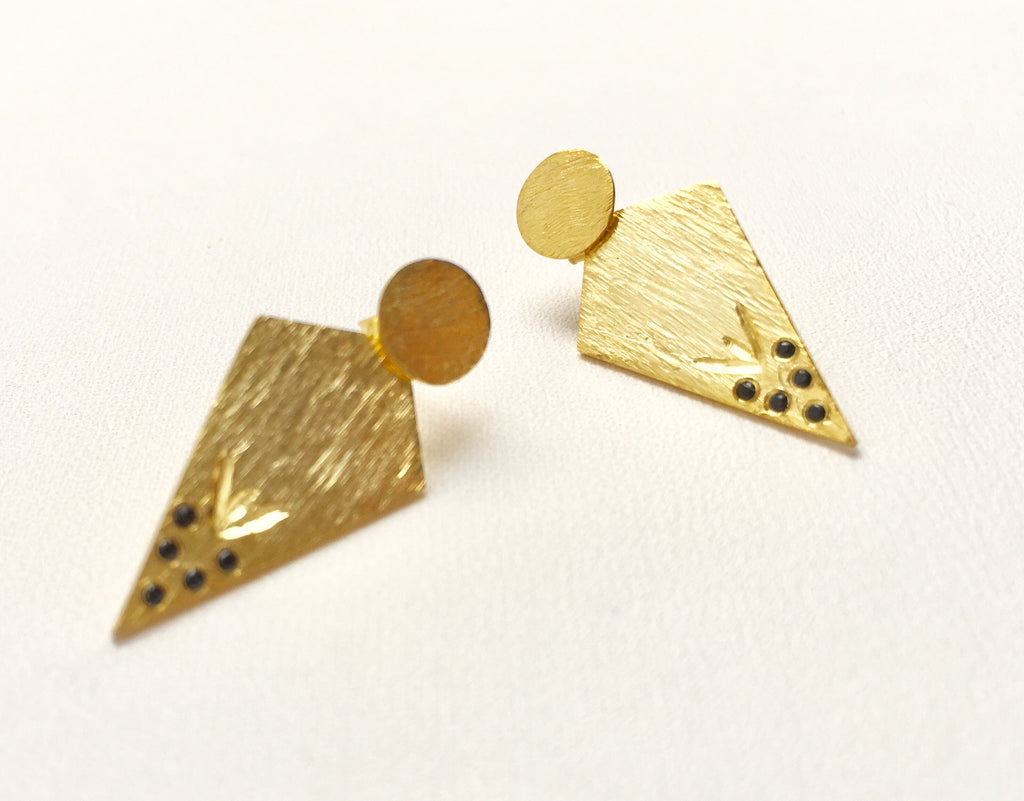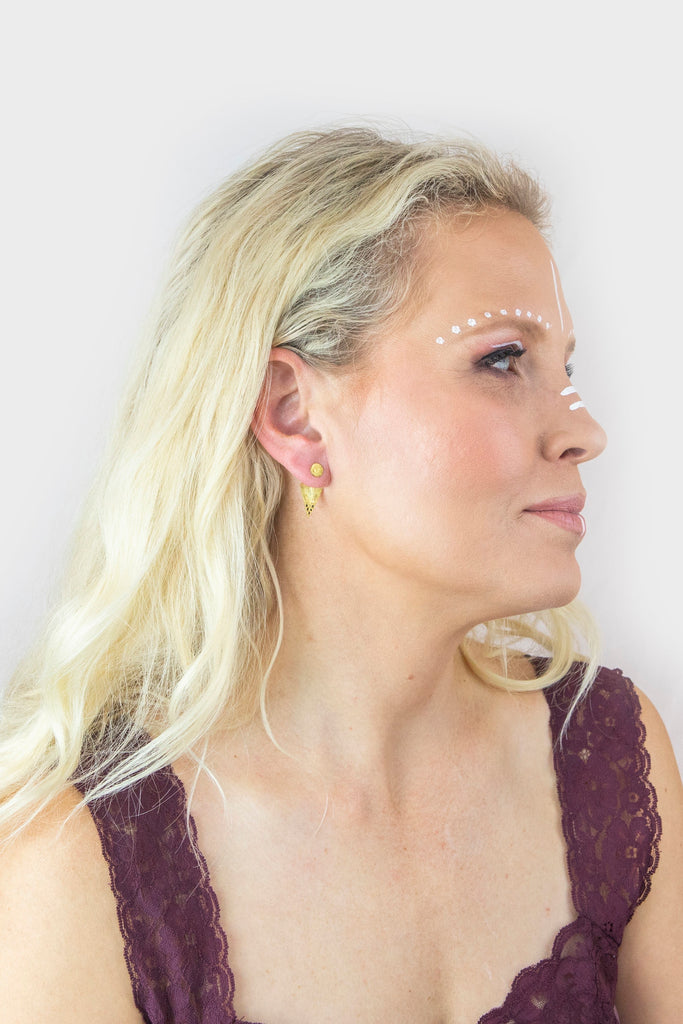 $ 60.00
$ 0.00
Shield Jackets in Gold
Shield or Arrow shaped small jackets, that add a dynamic twist to any stud. Designed to be worn in the front or the back of your ear lobe, change it up!
Although small in stature, they are mighty in inspiration. Shield and Arrow elements lie behind this design, part of every ancient Shield Maiden's collection, and now yours. Your own personal reminders of all the tools you alone possess, fierce and feminine.
18k Gold vermeil over sterling silver. Brushed finish with 5 Black Spinel gemstones at the point. 2cm in height and 12mm at its widest point.
These Jackets are sold separately to studs.