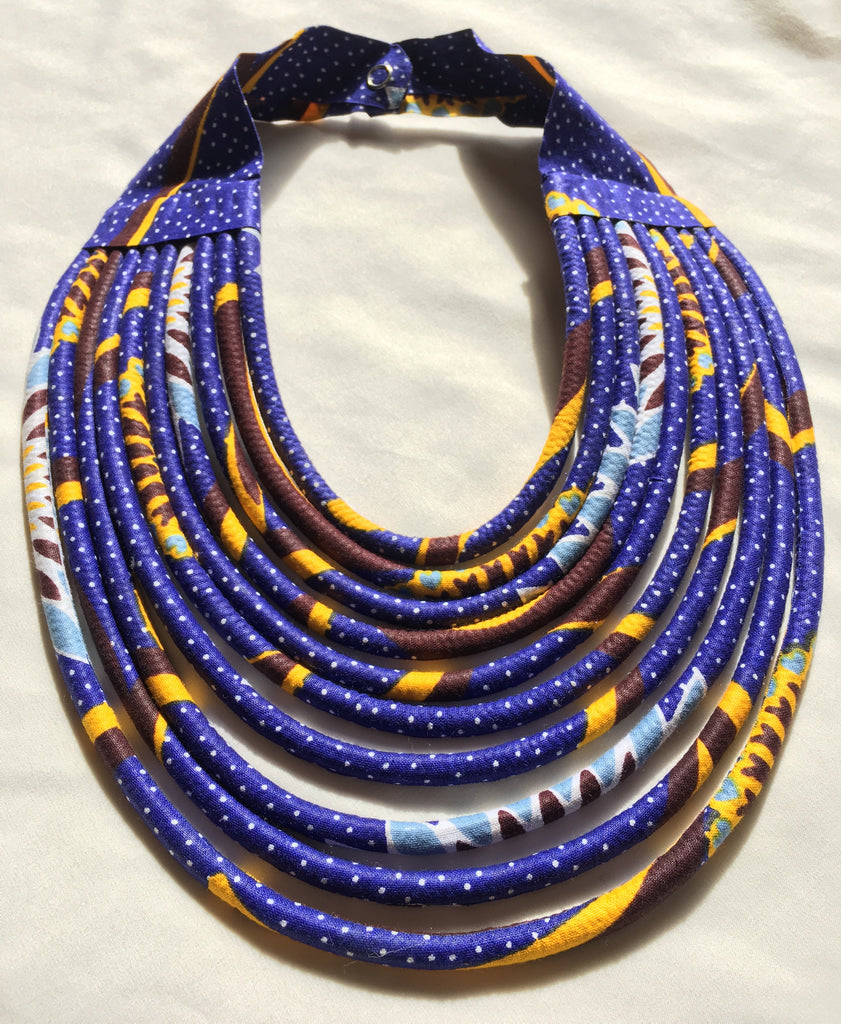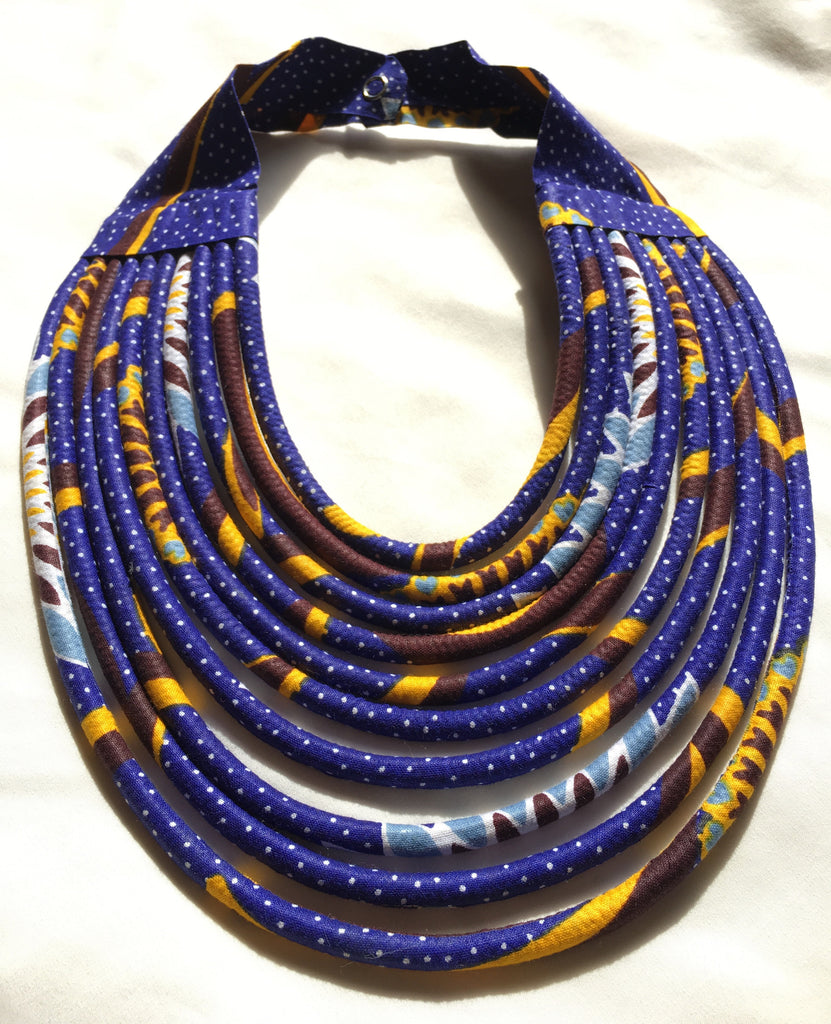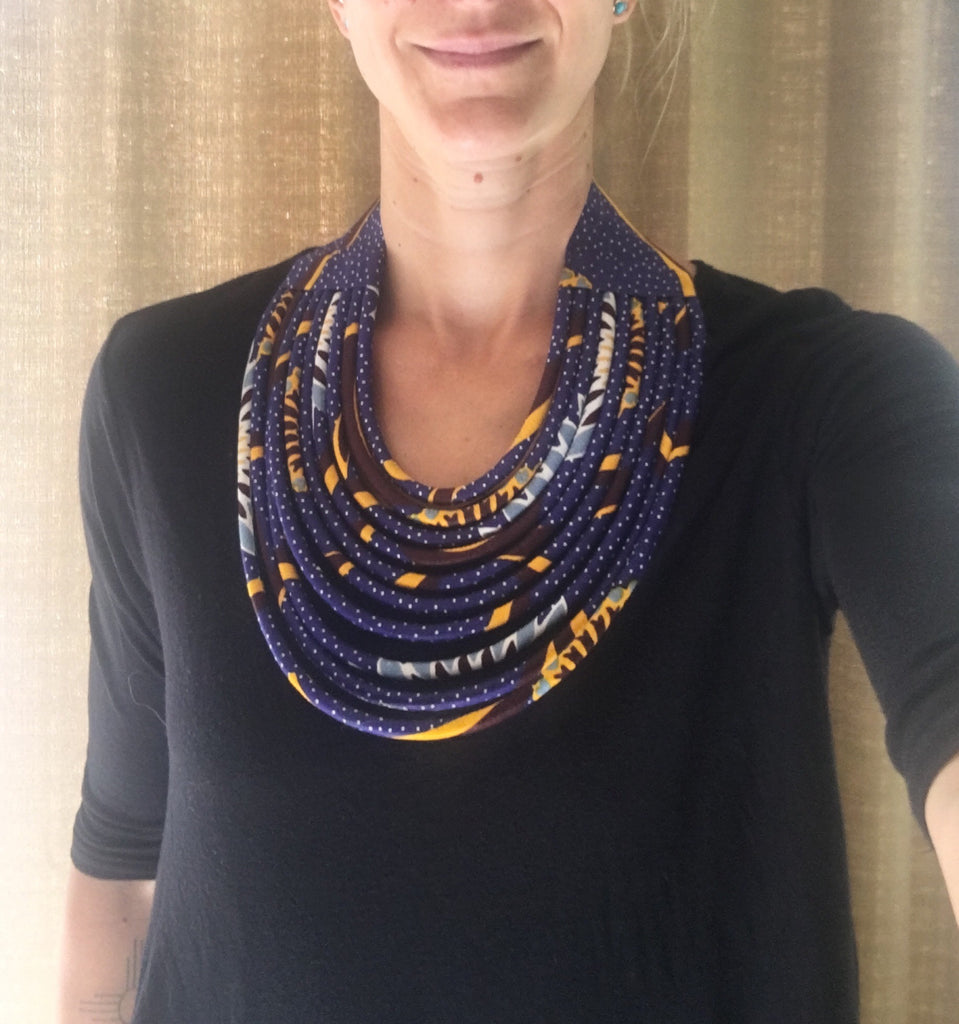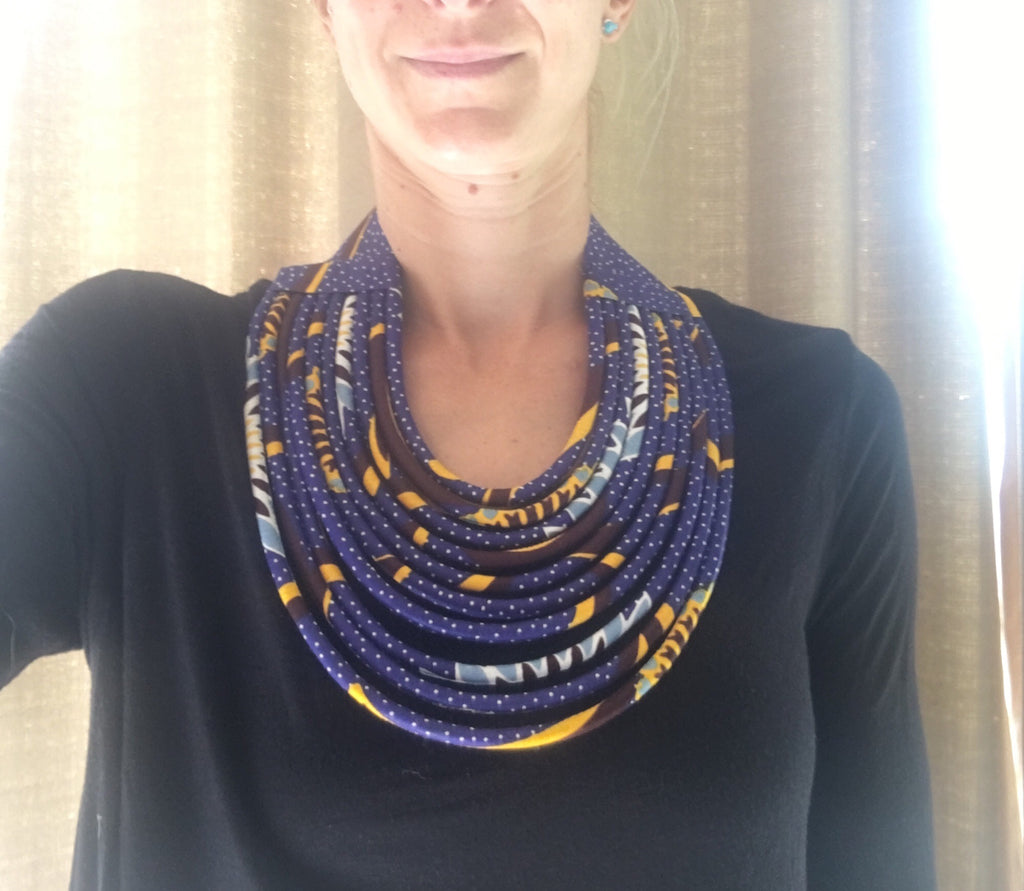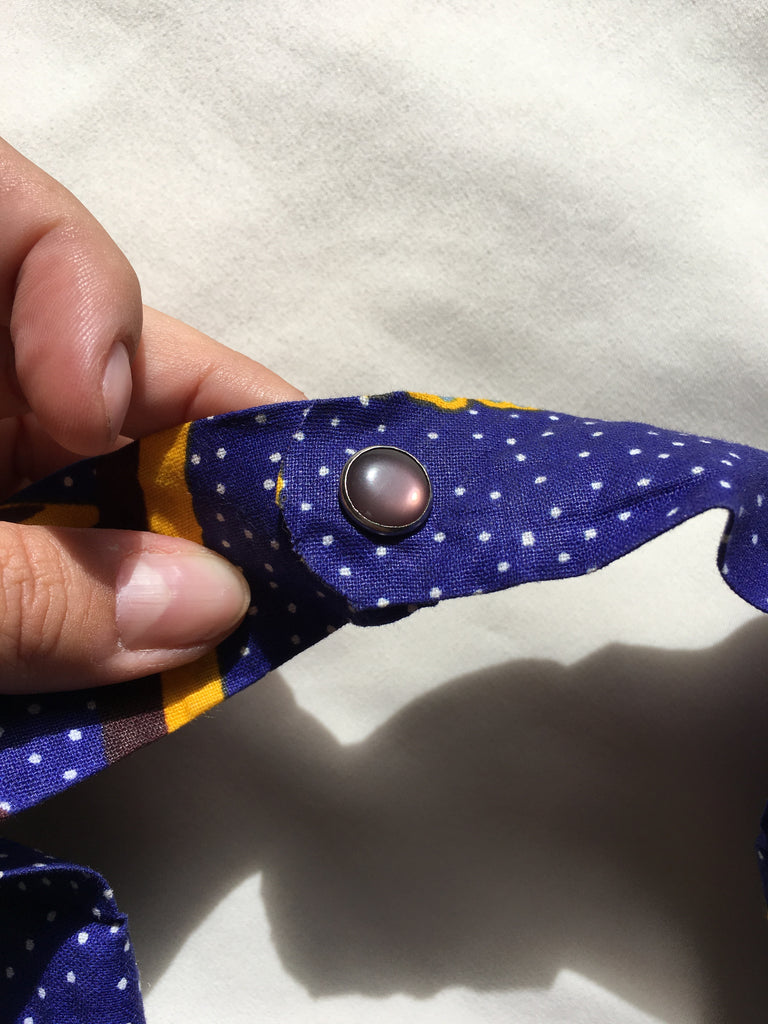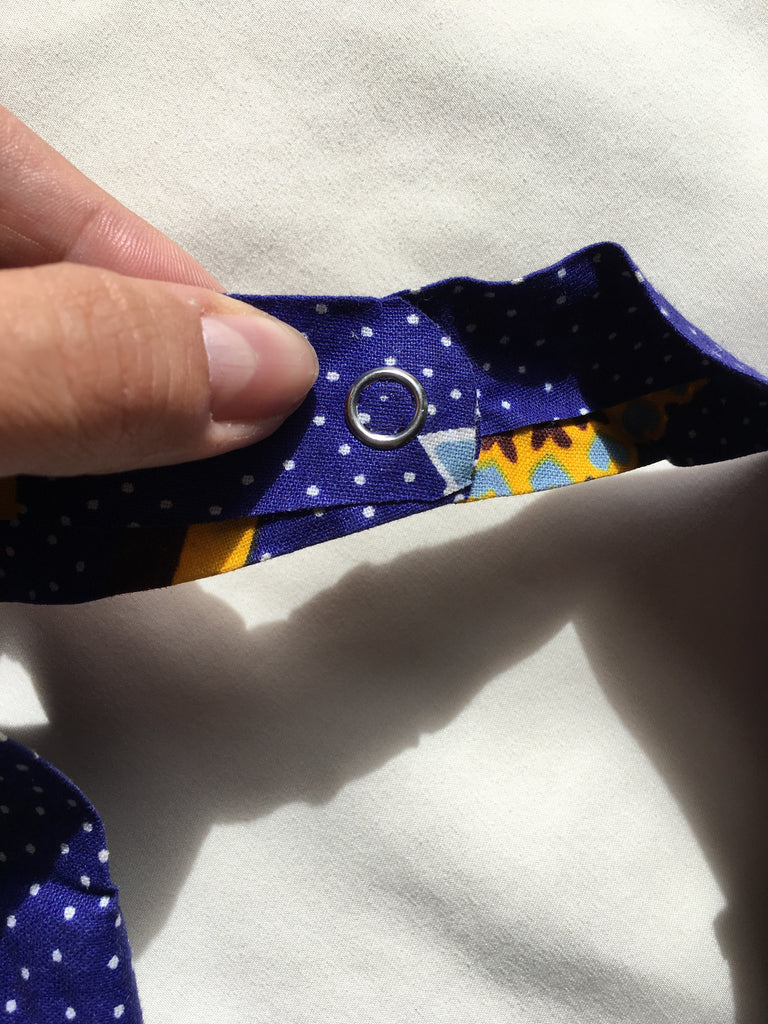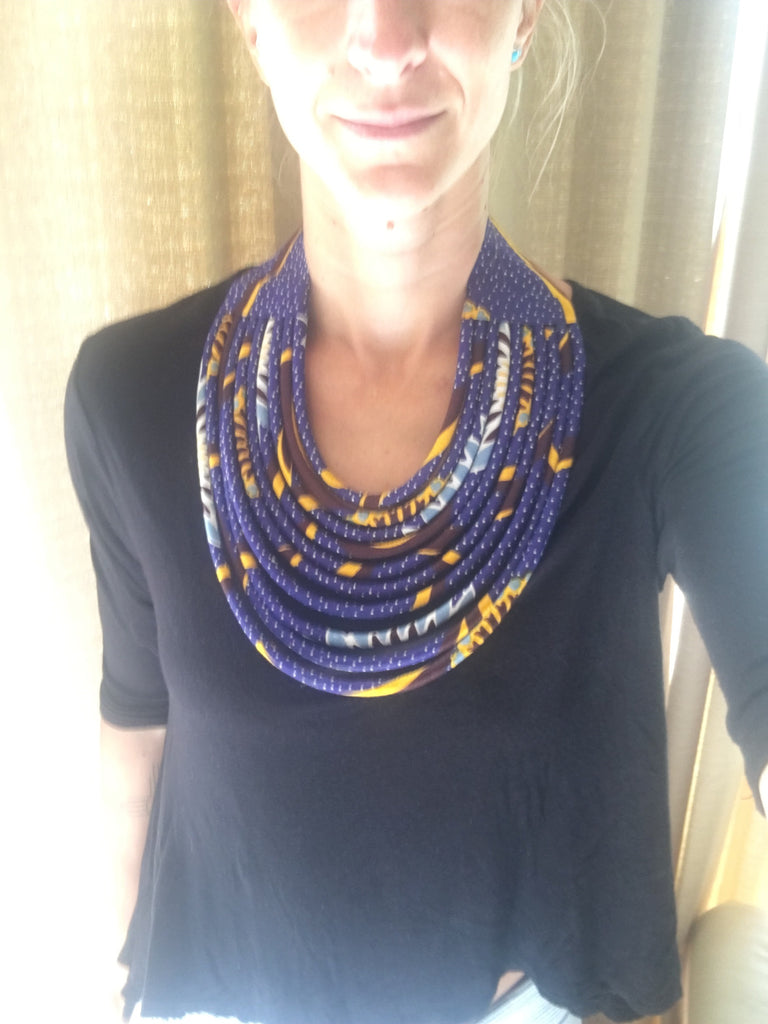 $ 65.00
$ 95.00
Rope Necklace in African Wax cloth - Blue & Yellow Bib Necklace
Beautiful blue toned African wax cloth hand wrapped over rope with fabric glue, with a snap button closure for ease of use. Inspired by our youth growing up in South Africa, we are so excited to bring these new designs to our collection!
Forget the scarf! This piece will add color and texture to any outfit, adding individuality to your outfit in the simplest way! Dress up a t-shirt, or a maxi dress, you cannot go wrong.
Easy to clean with soap and water.
Model is 5'11" and her neck measures 15 inches around.