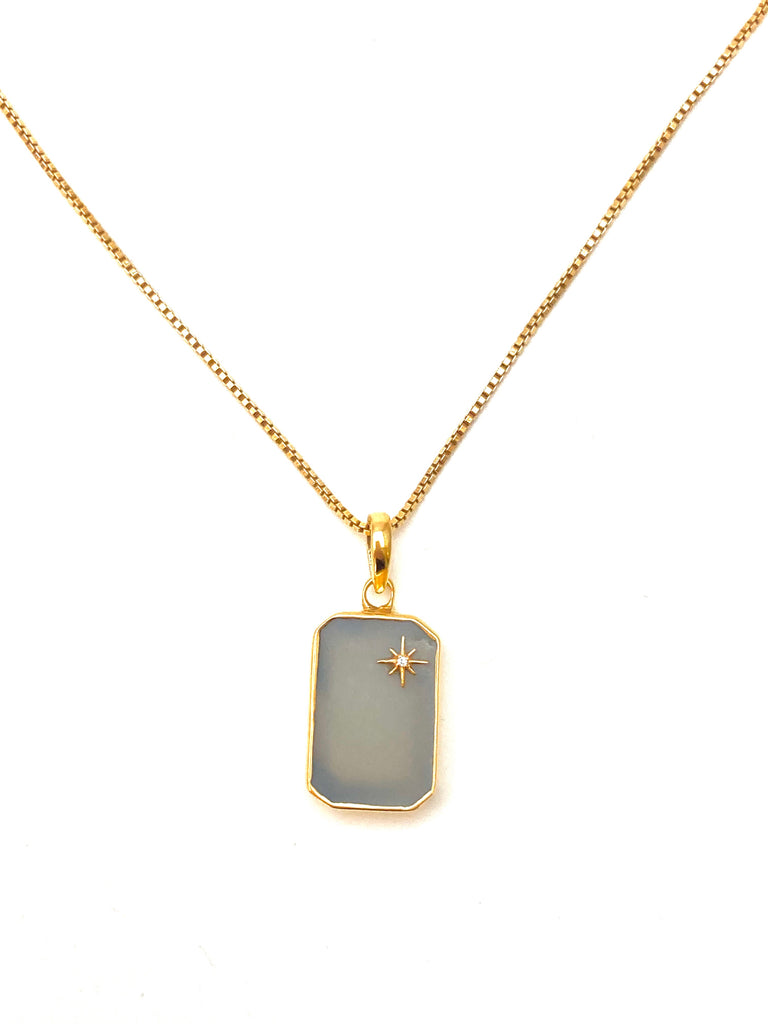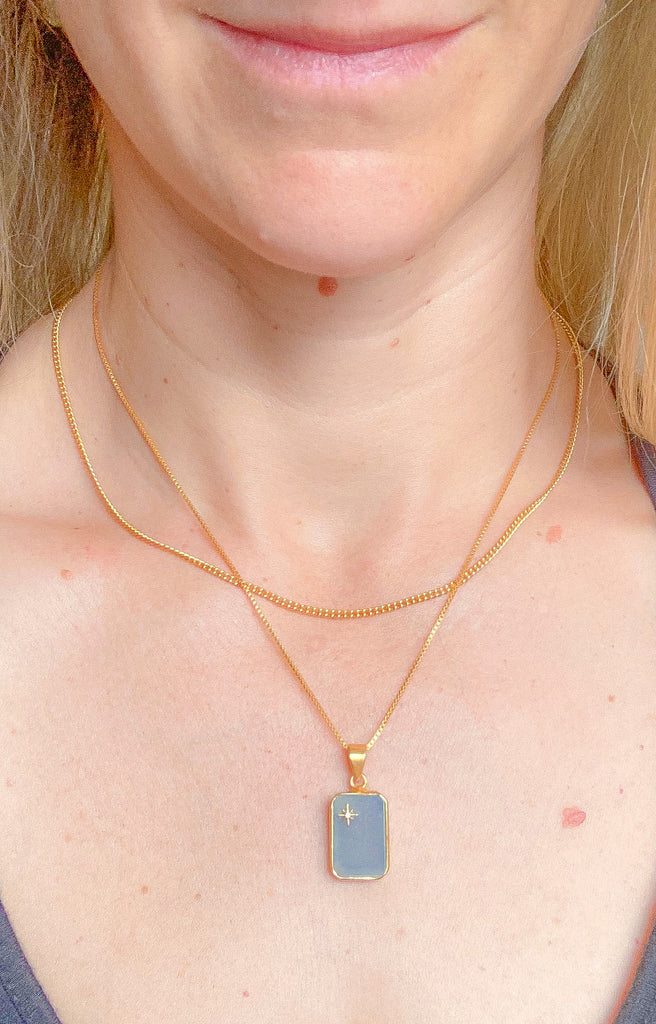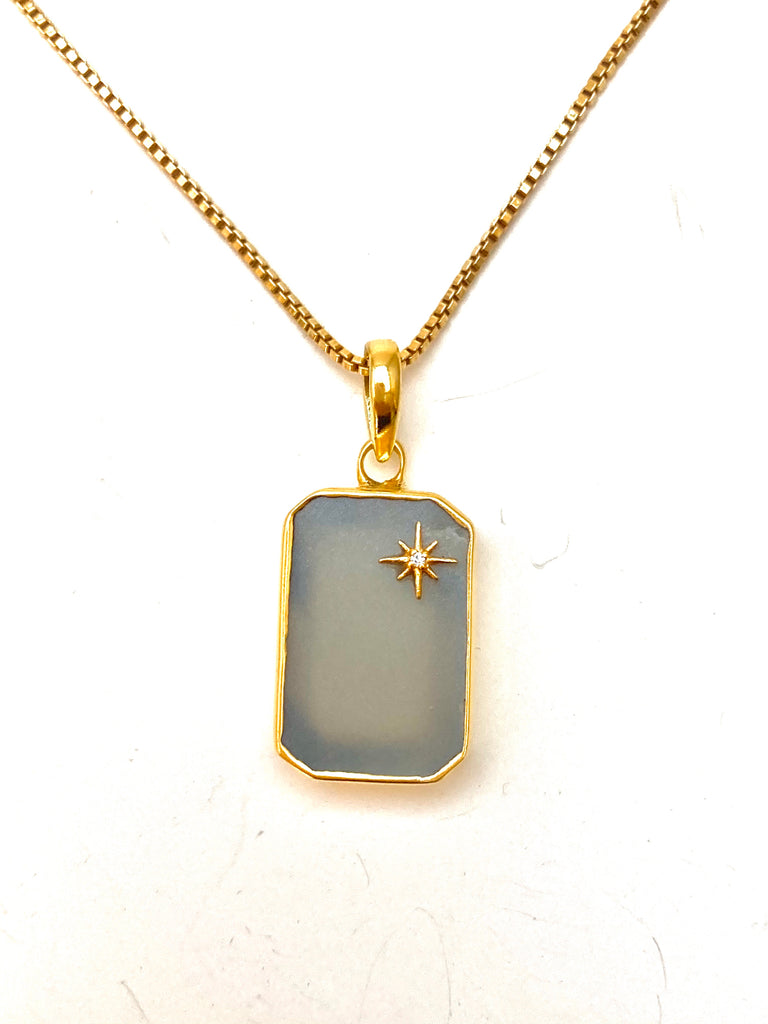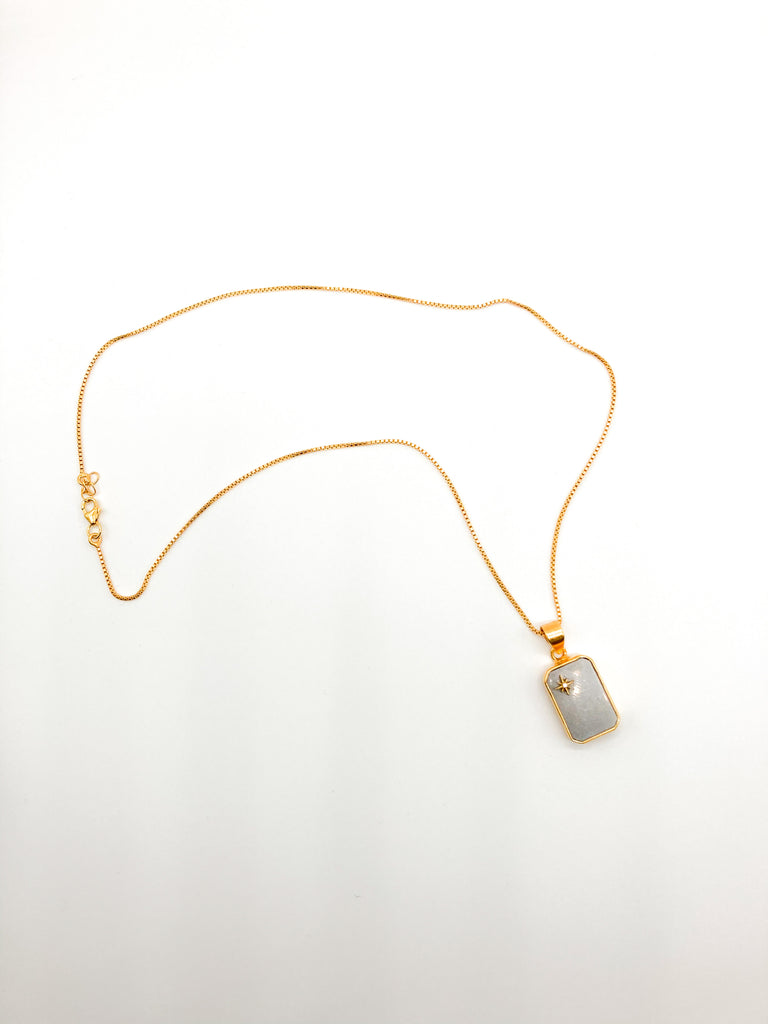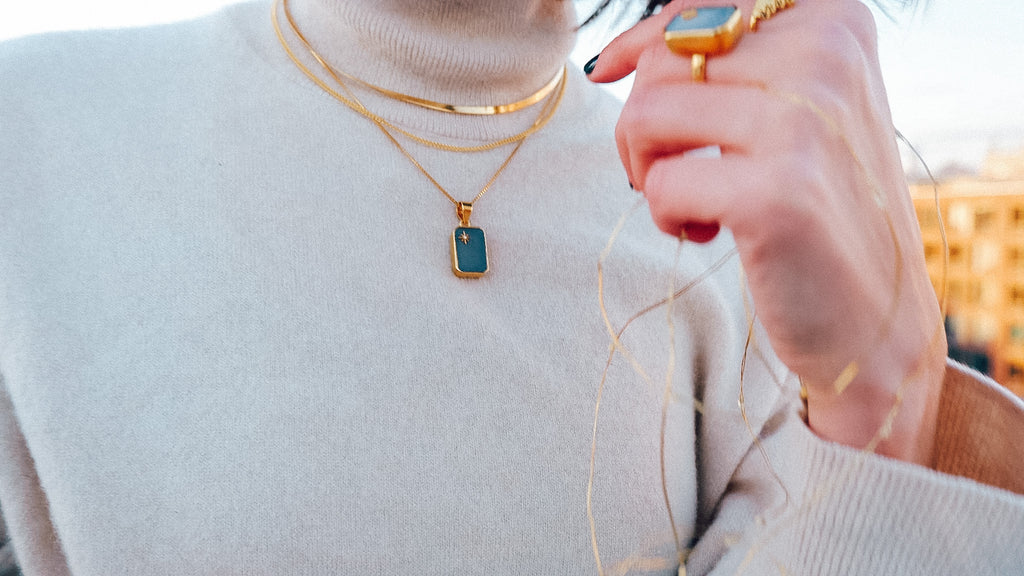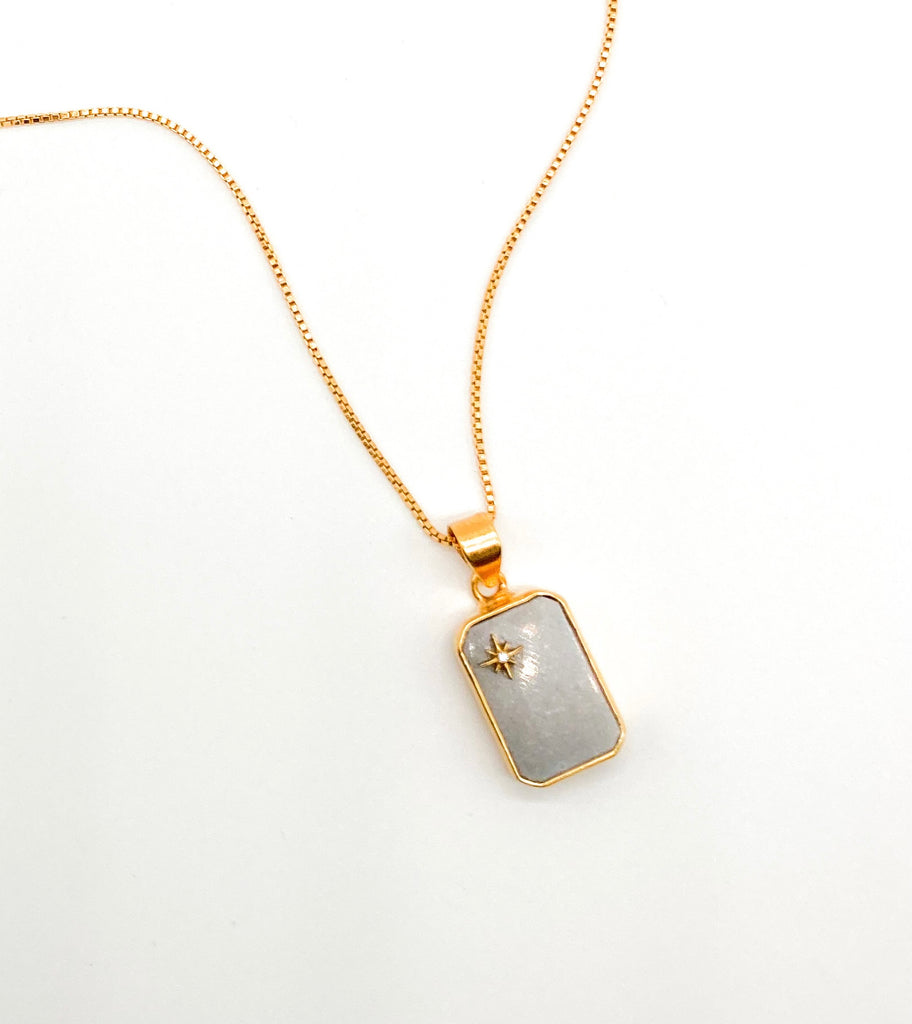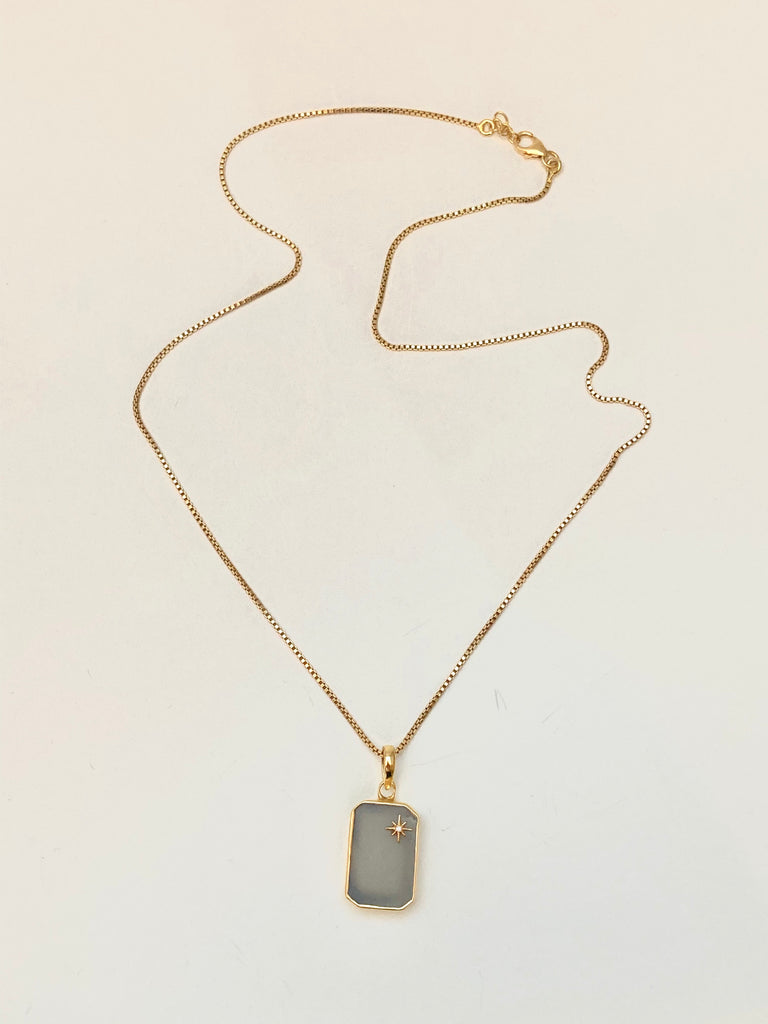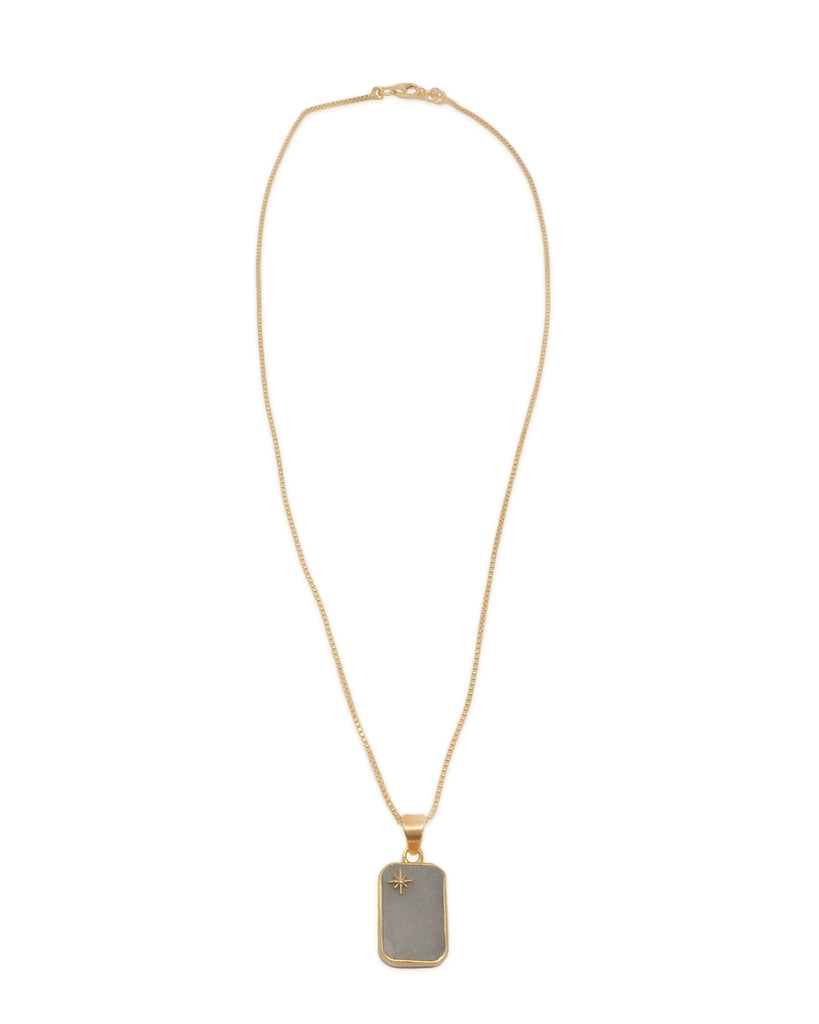 $ 125.00
$ 0.00
Moonstar Pendant Necklace Grey Moonstone
A flat grey moonstone encased in gold, with a beautiful zirconium and gold star inlaid on the gemstone. Pendant is set on a box chain. All gold is 18k gold filled sterling silver. Made to last and last. Moonstone is 12.5mm x 19mm.
This piece pays homage to our favorite vintage pendants and adds its own touch of current affairs.
The Grey Moonstone makes for such an interesting layer, is it metal or is it a stone, one can only see upon closer inspection, and it really lets the star inlay pop!