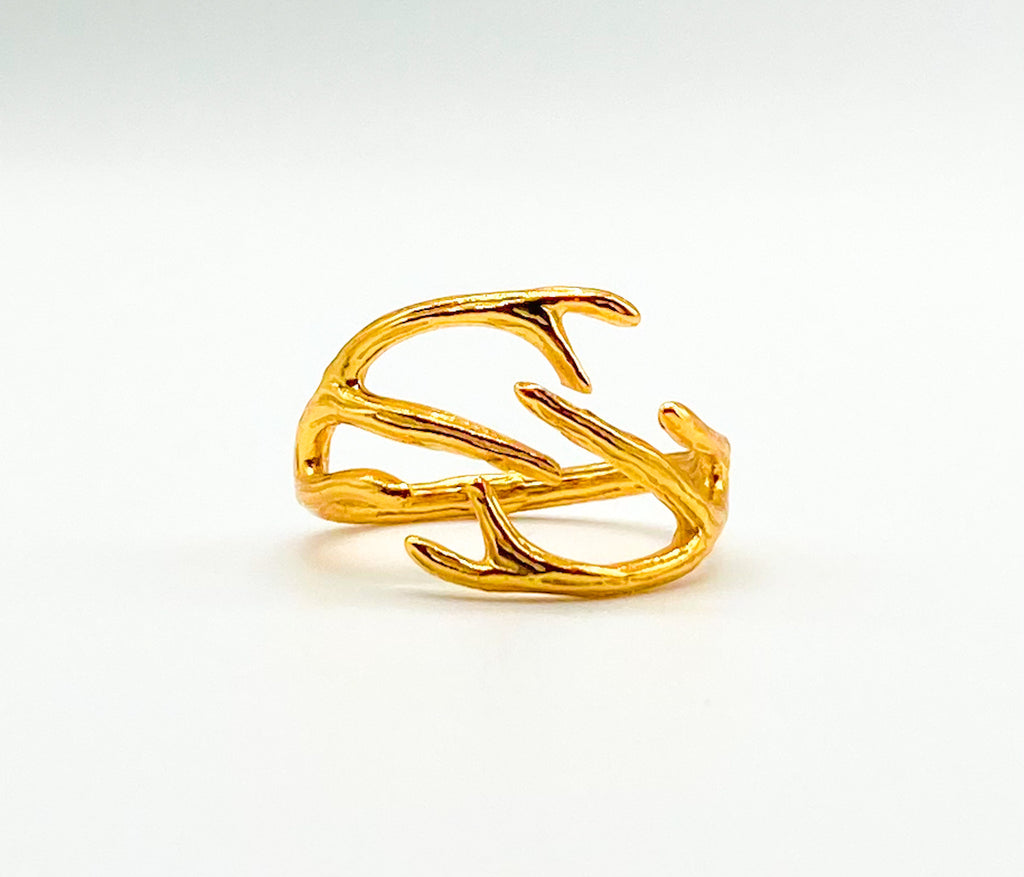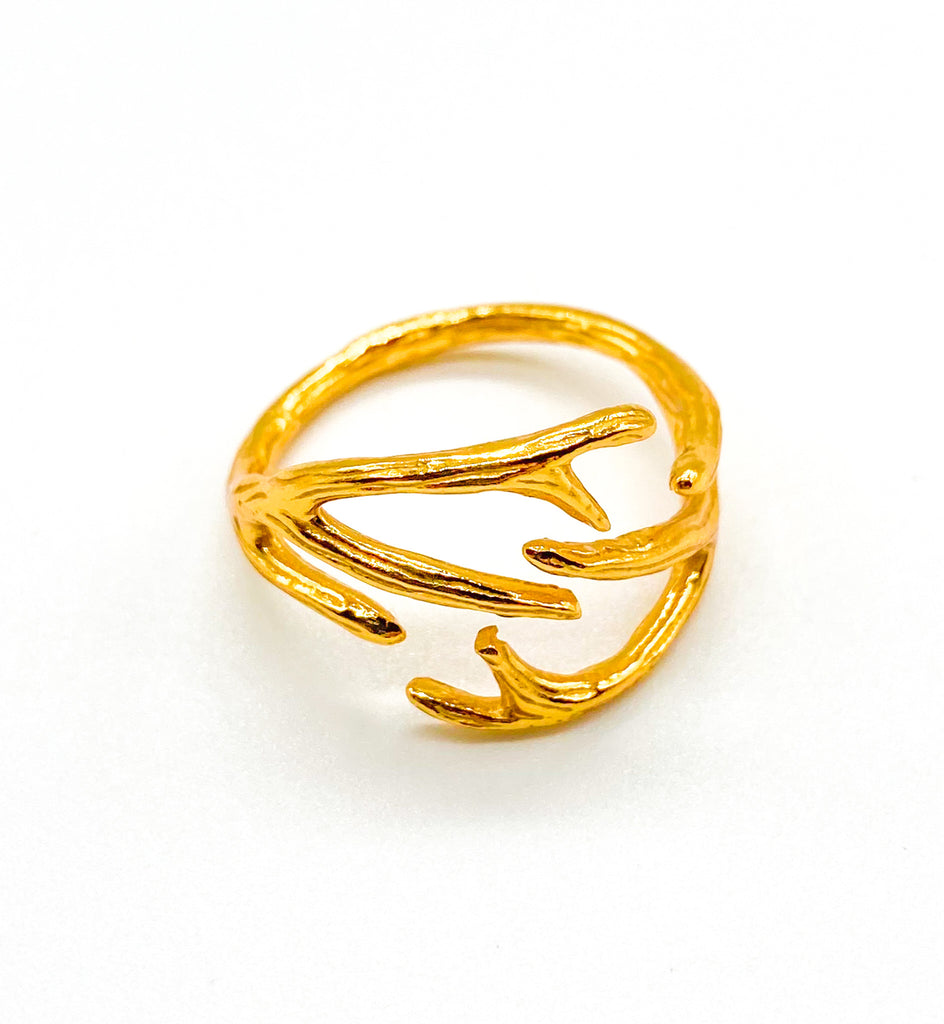 $ 65.00
$ 0.00
Antler Ring in Gold
Just like a crown, antlers grow beyond the body, closer toward the sky, making it sacred. For this reason many cultures consider the deer a symbol of spiritual authority.
The nature of the antler's growth, shedding, and regrowth also make it the most eloquent symbol of regeneration, new beginnings. 
Set in 18k gold, micron plated twice over sterling silver, the antlers wrap around your finger, with an open setting.