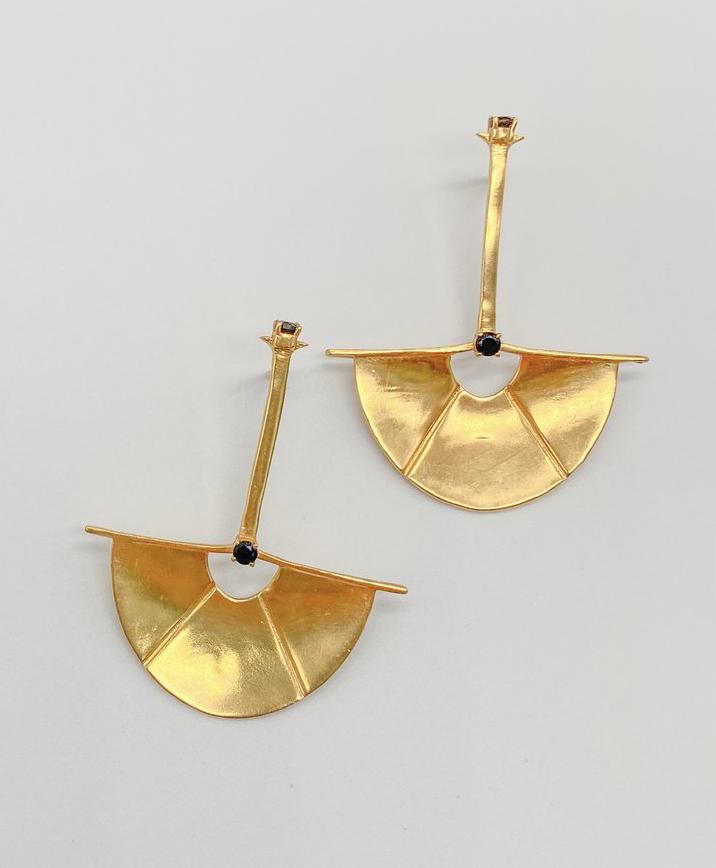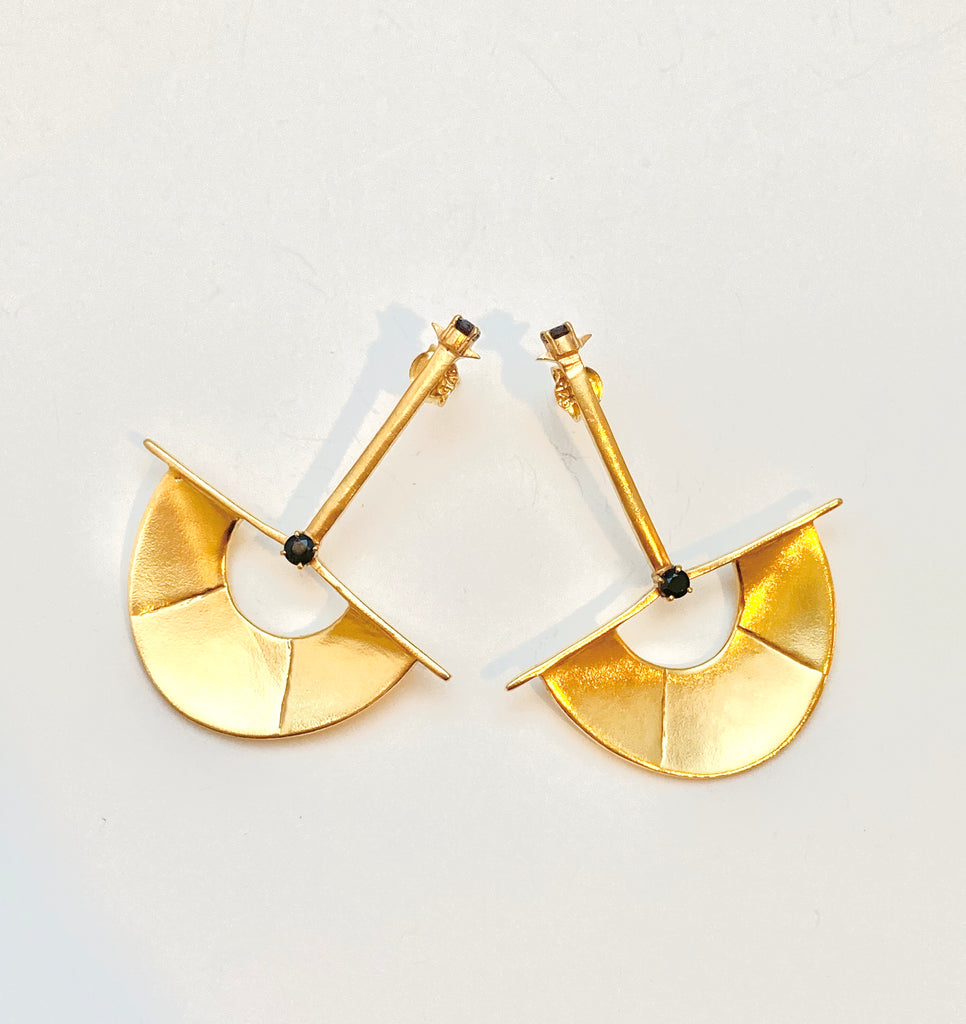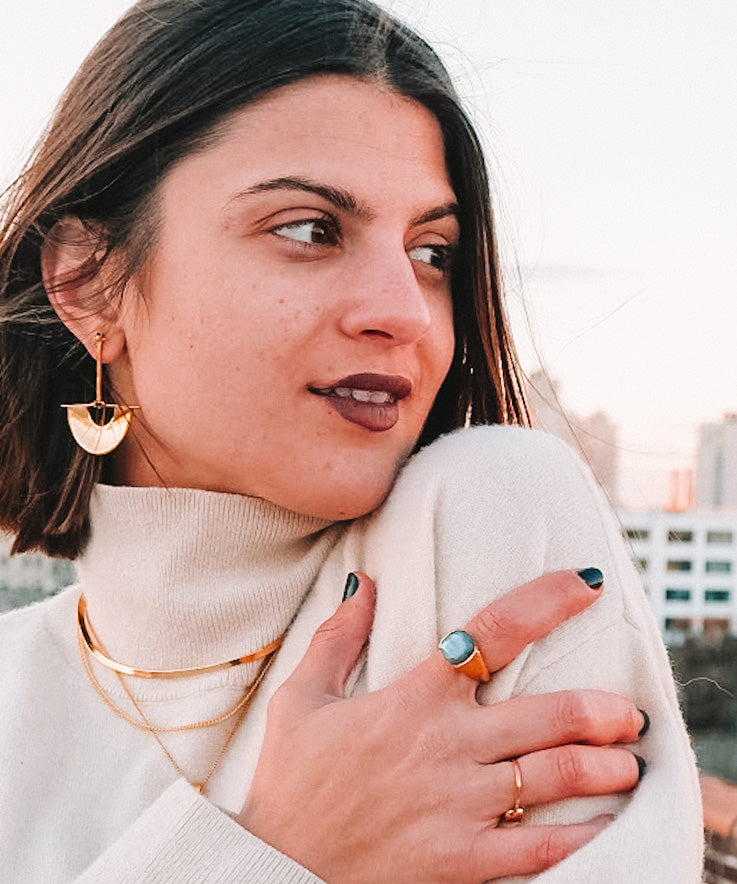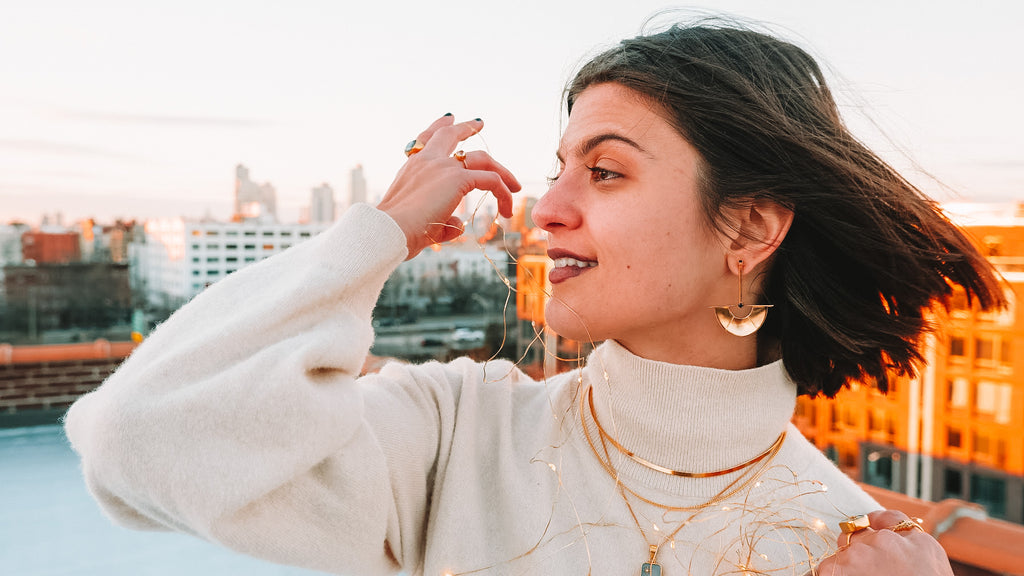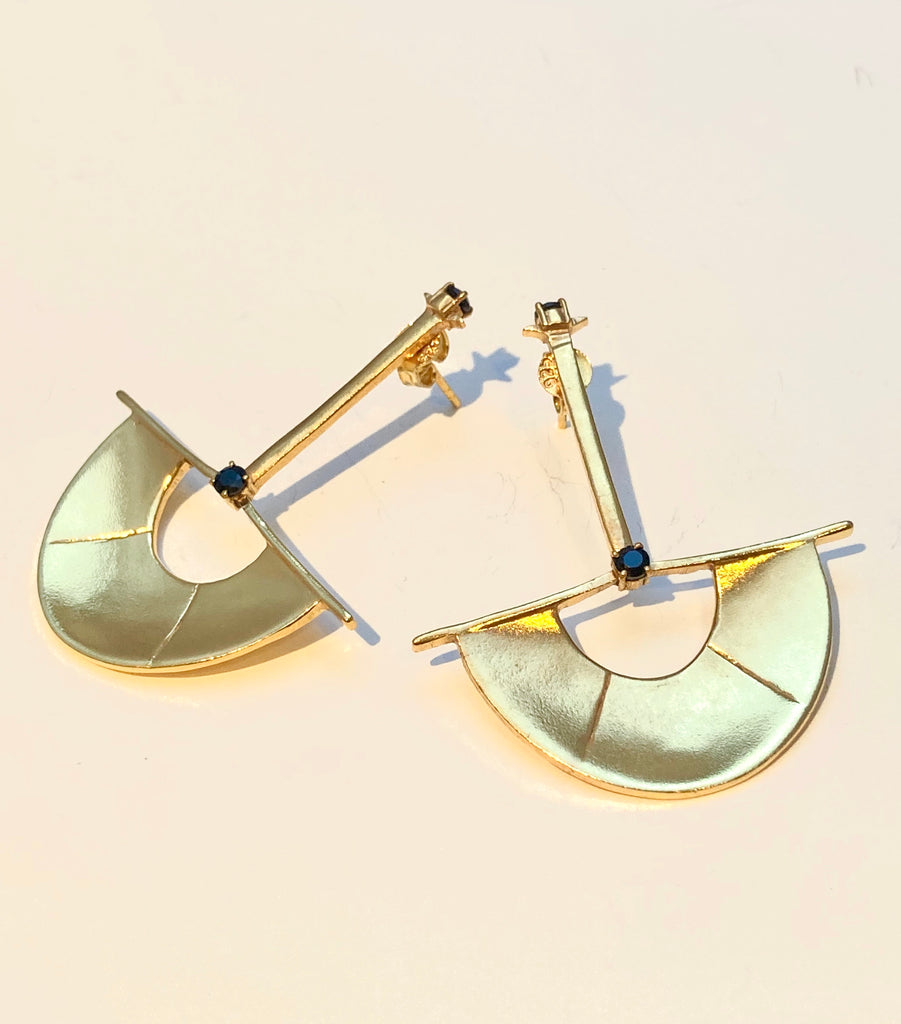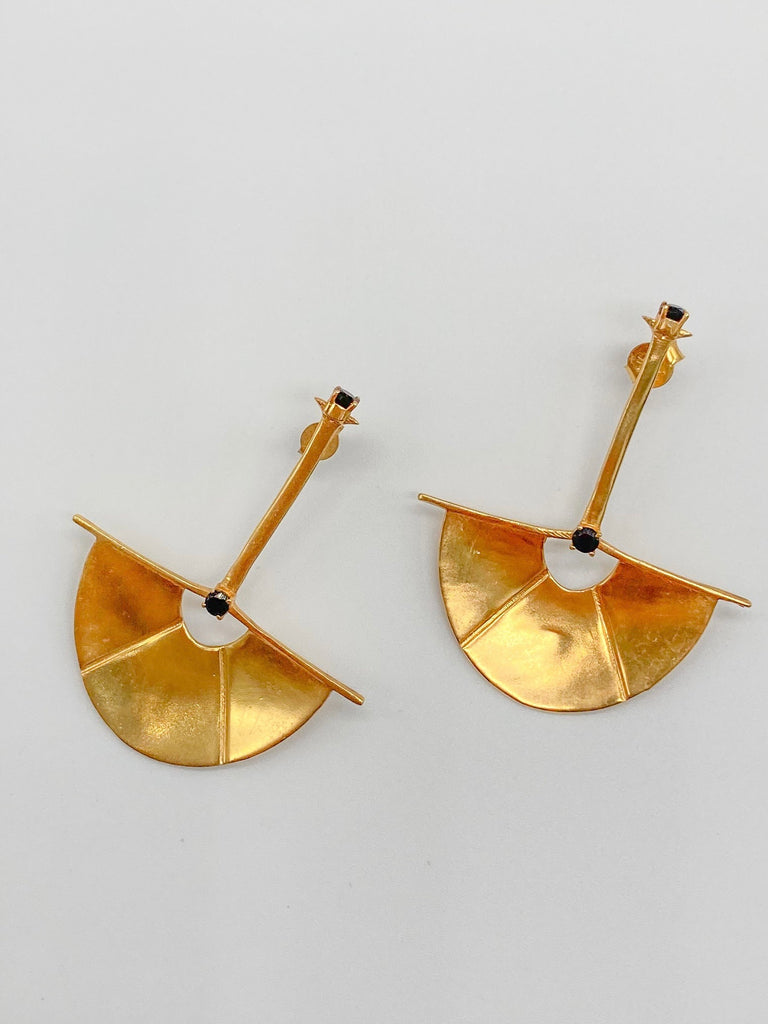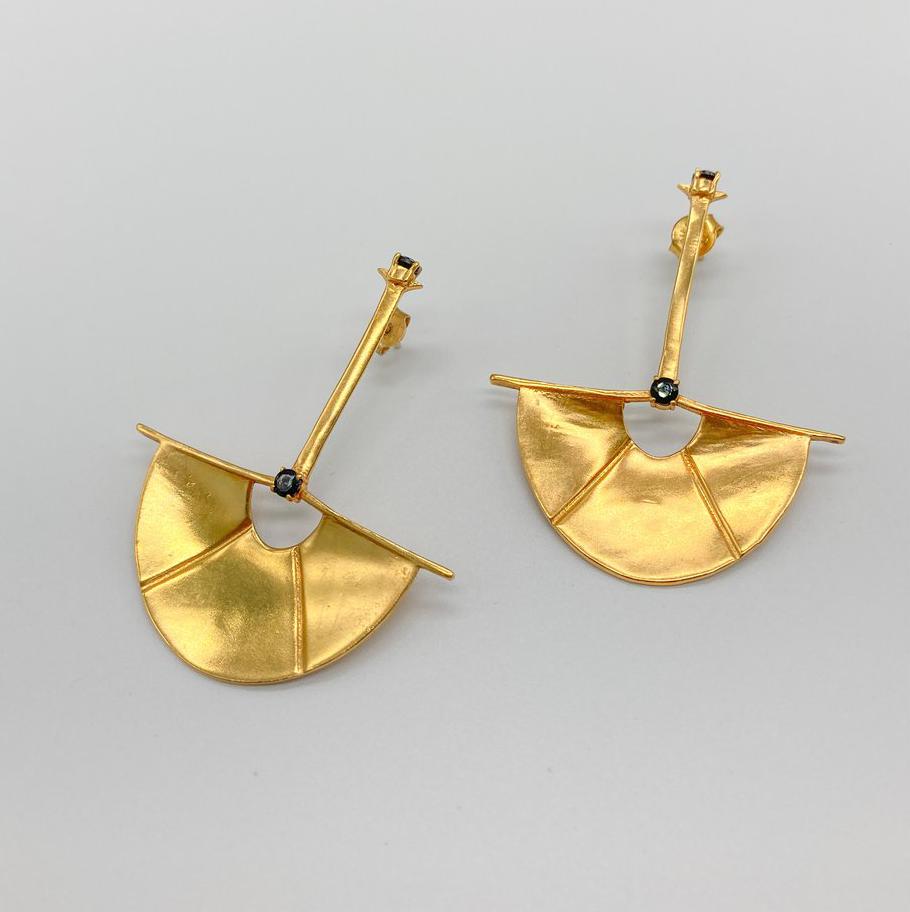 $ 135.00
$ 0.00
Anchor Earring in Gold
Inspired by the strength that true love brings, an anchor, a point of security. Statement earrings with beautifully unique essence. These earrings are bound to start a conversation, make sure it leads to new connections.
From our Shield Maiden Collection where all pieces are designed from elements of the Viking culture, the female warriors, and the strength and ferocity they carried. Wear your feminine armor daily.
Design Details
NICKEL FREE. 18k gold filled over sterling silver, tarnish resistant gold with a satin finish and two black spinel gemstone accenting these beauties. 
Total Length of earring = 54mm.