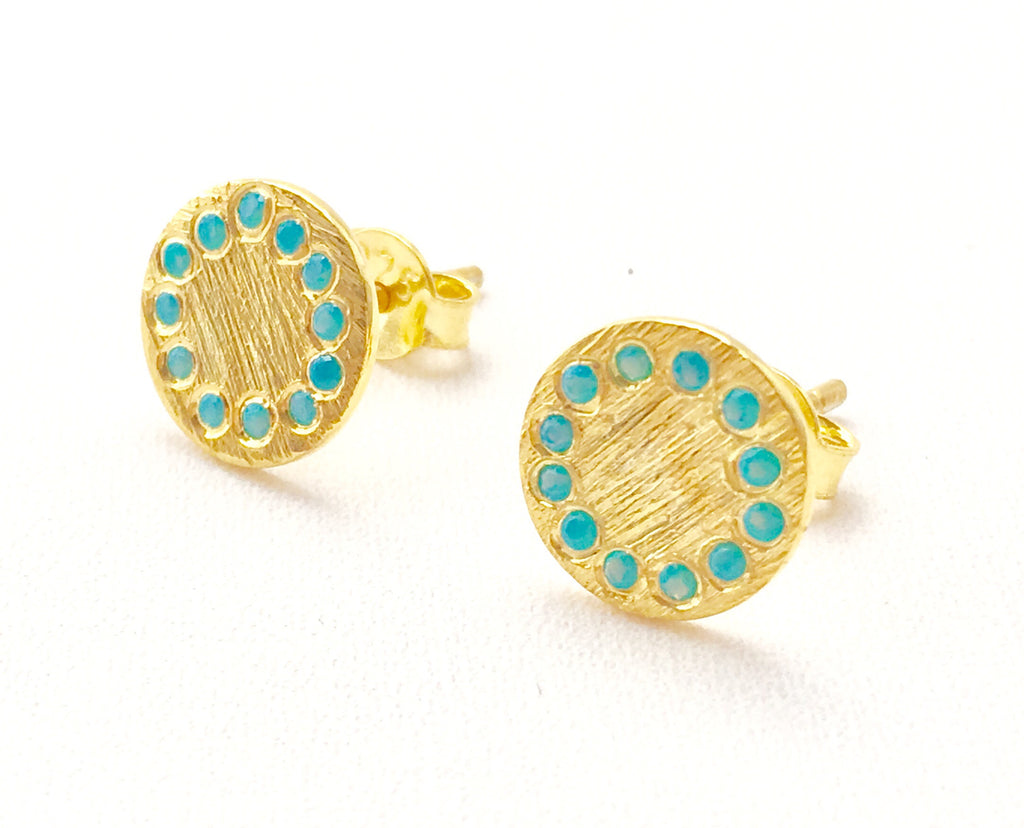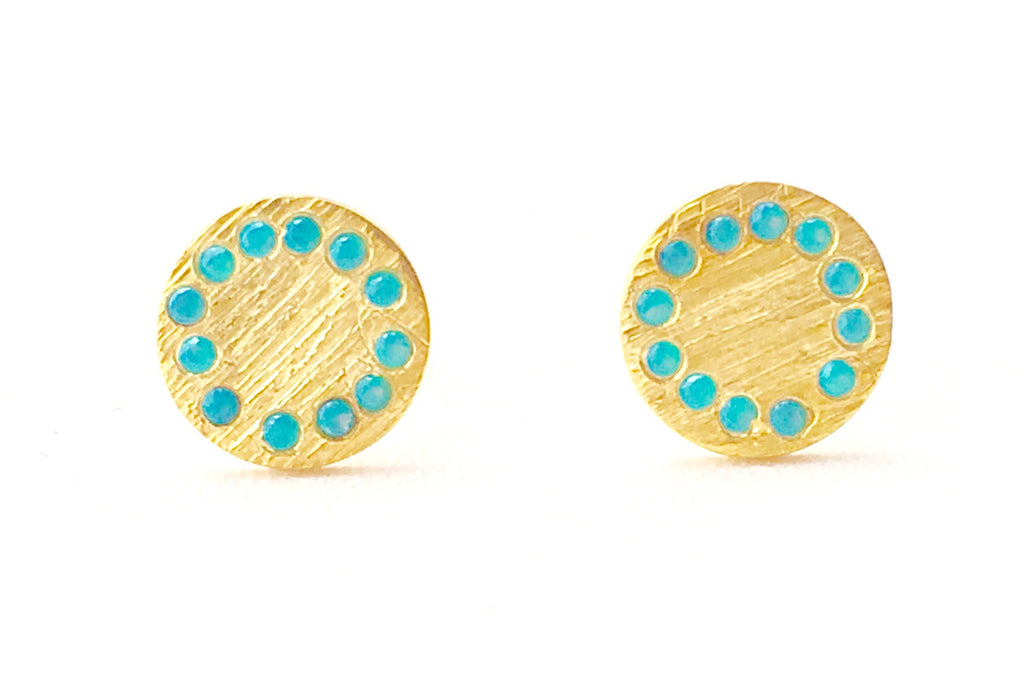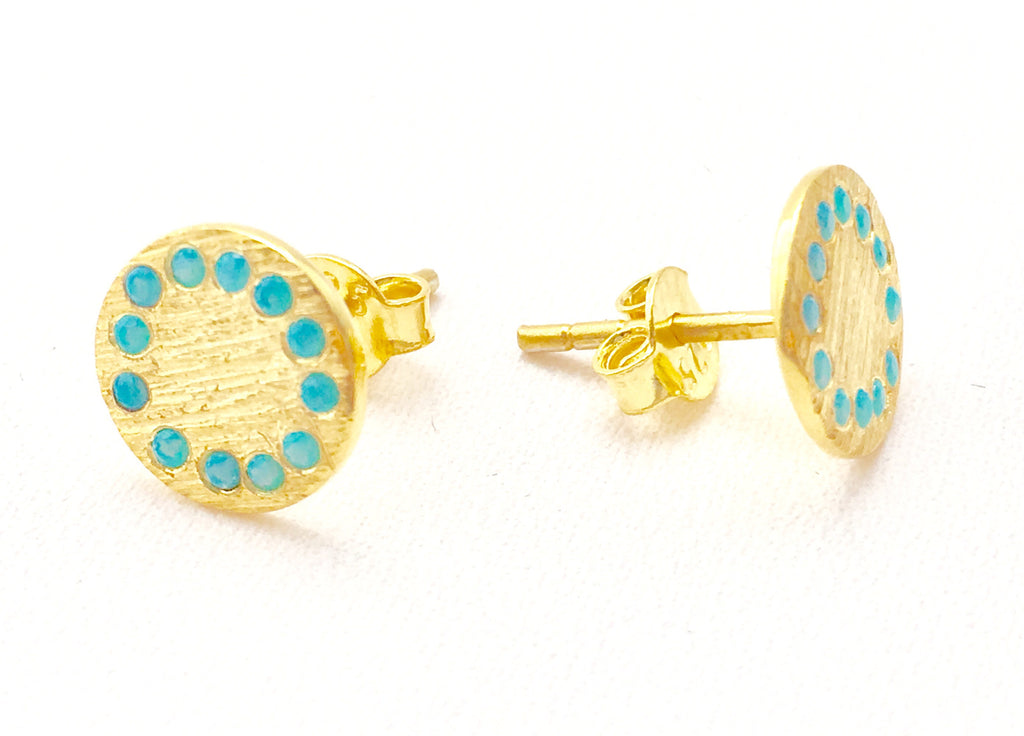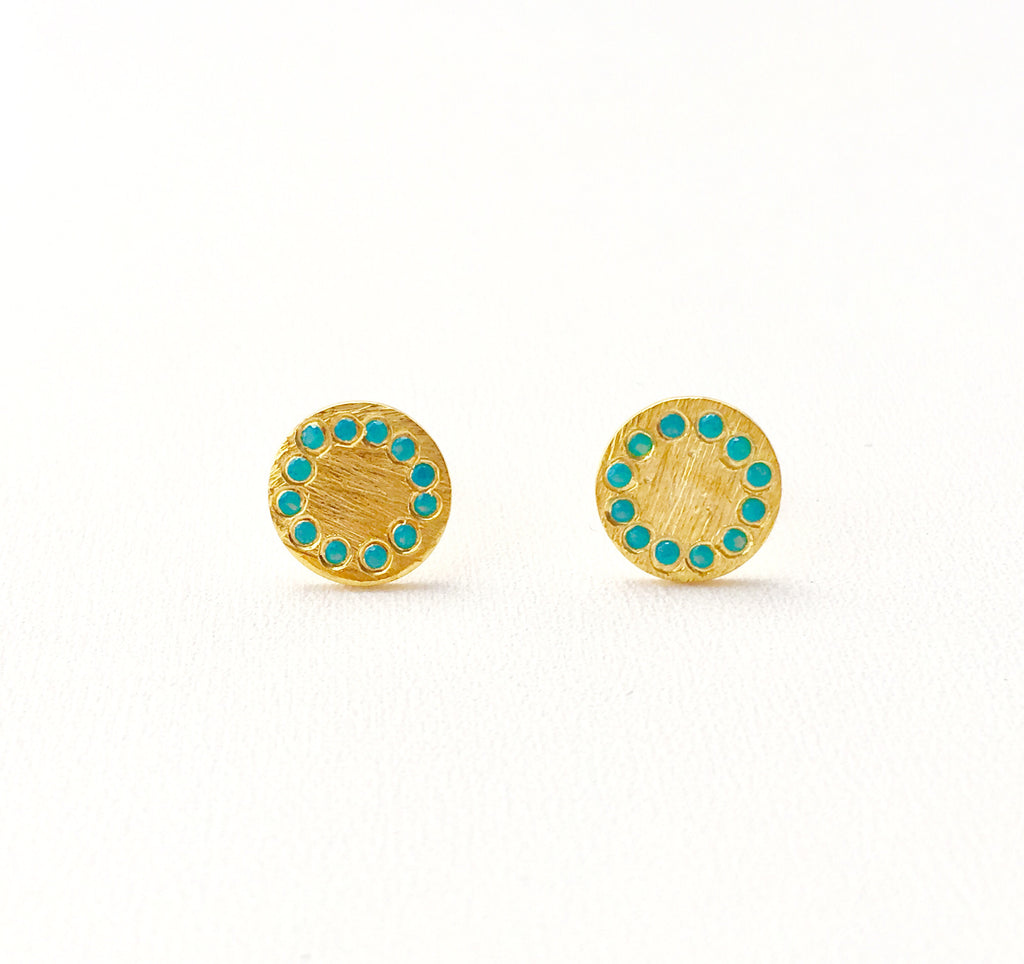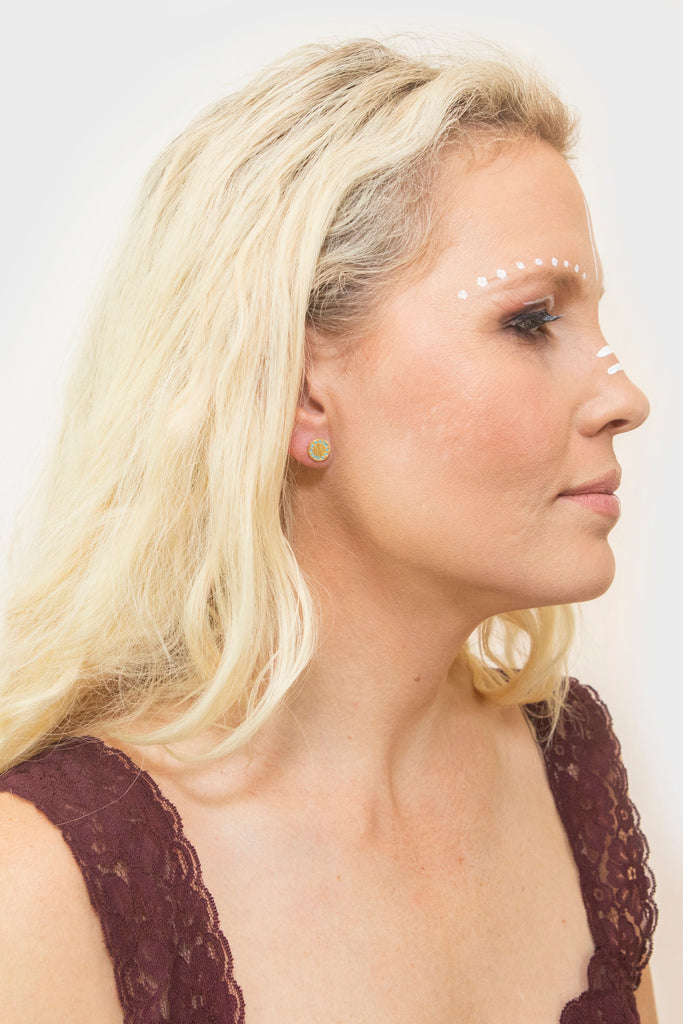 $ 65.00
$ 0.00
Shield Studs in Gold
Circular studs in brushed 18k gold vermeil over sterling silver. Circumference is lined with 12 x 1mm turquoise gemstones.
Add that subtle hint of your inner Shield Maiden, with the Shield Studs. Small yet distinctly everyday representations of the power that lies in your soul.
Studs are 9mm x 9mm in size. 12 x 1mm TURQUOISE STONES.