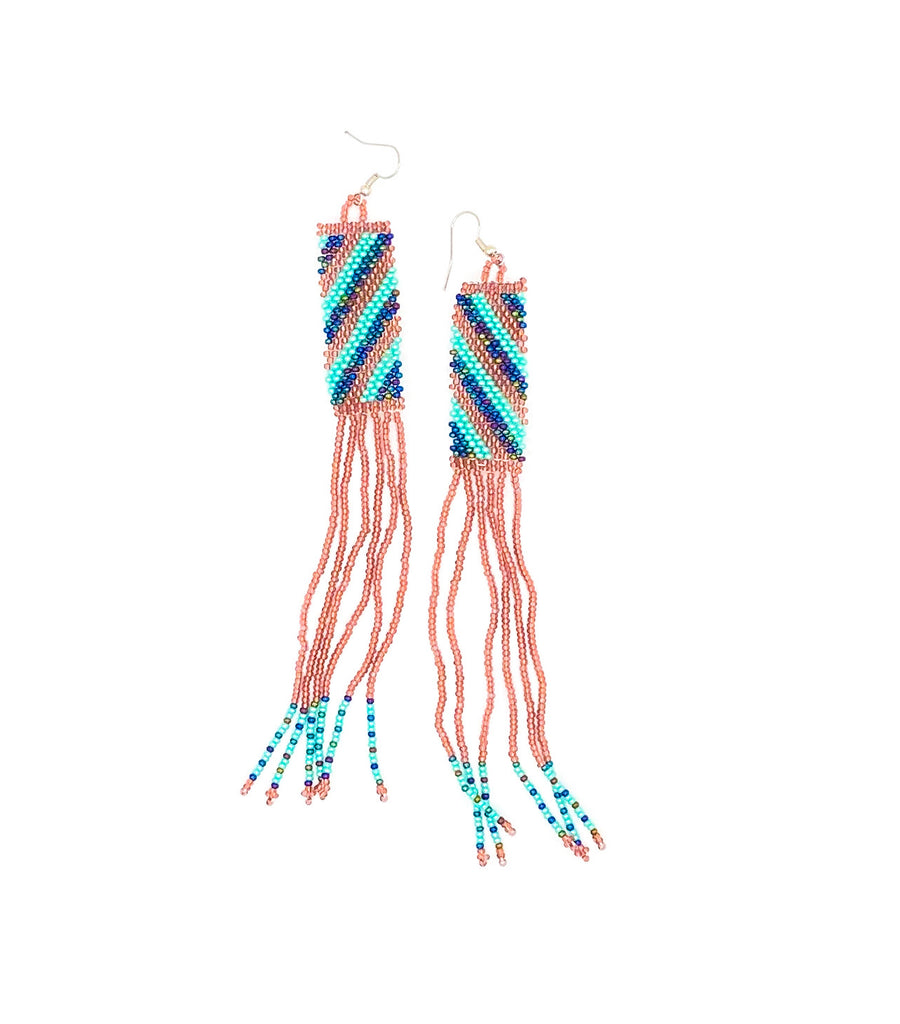 $ 55.00
$ 0.00
Nthabi Earrings Rose and Turquoise
Beautifully unique statement earrings!  These are the perfect accent to any outfit, why wear small earrings when you can wear an eye dazzler like these and cause a stir! Pair them with a t-shirt and jeans for that relaxed ultra cool look, or add them to an evening ensemble for that pop of texture you were missing...
Hand beaded in South Africa by our dear friend Nthabiseng and friends, this collection supports and showcases South African artists. 
Which color captures you?