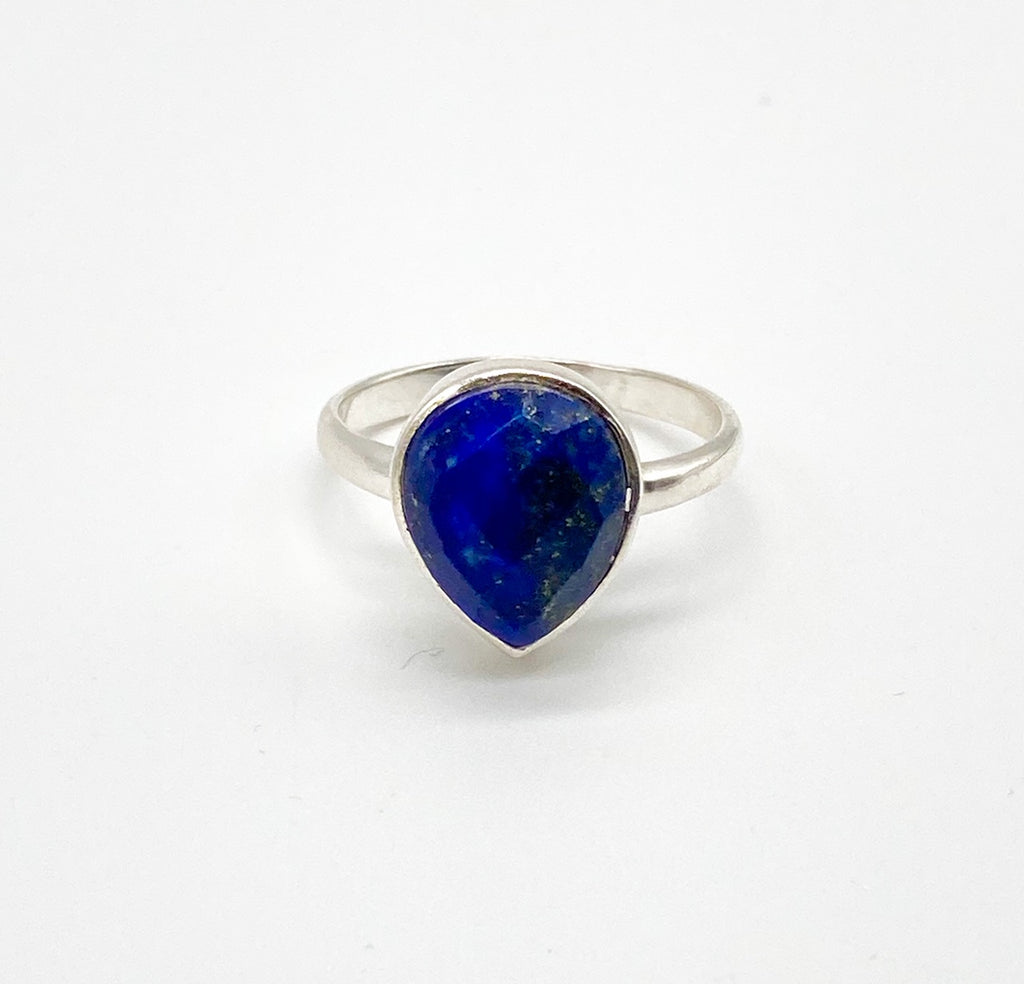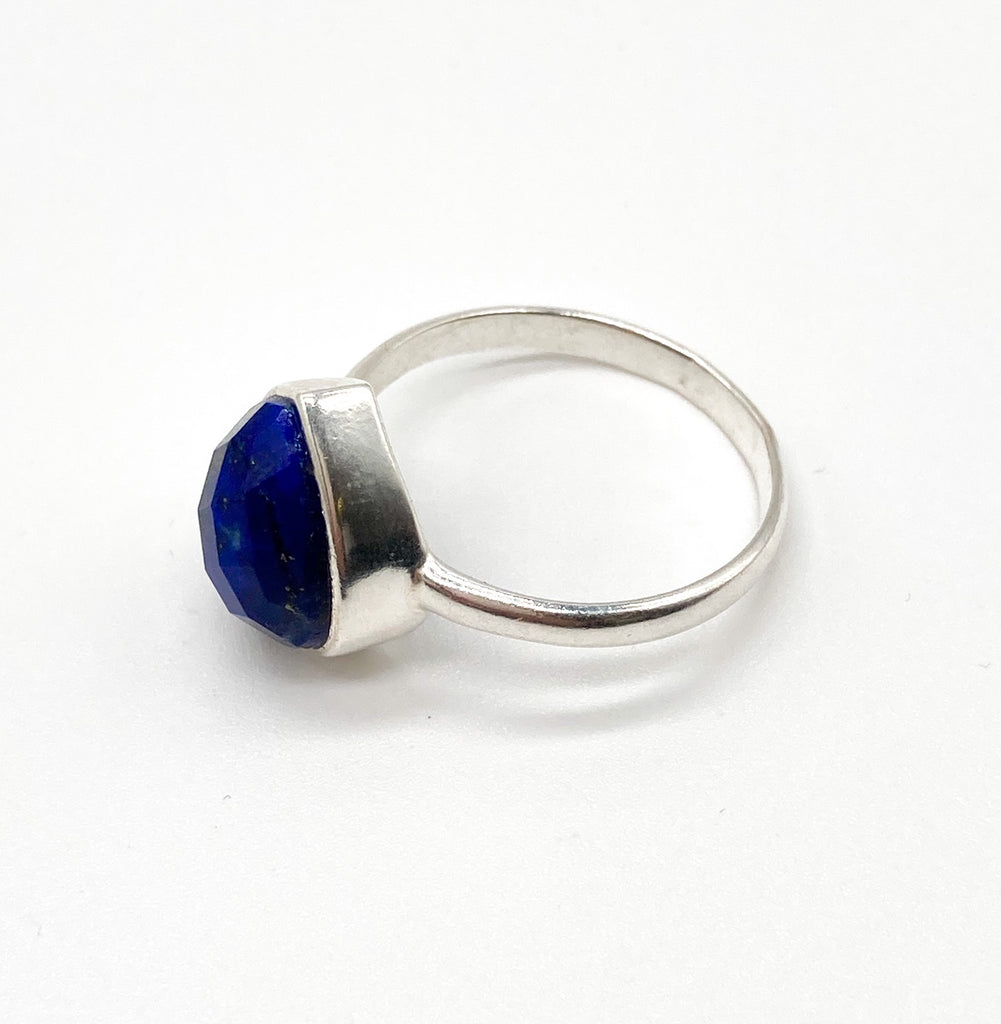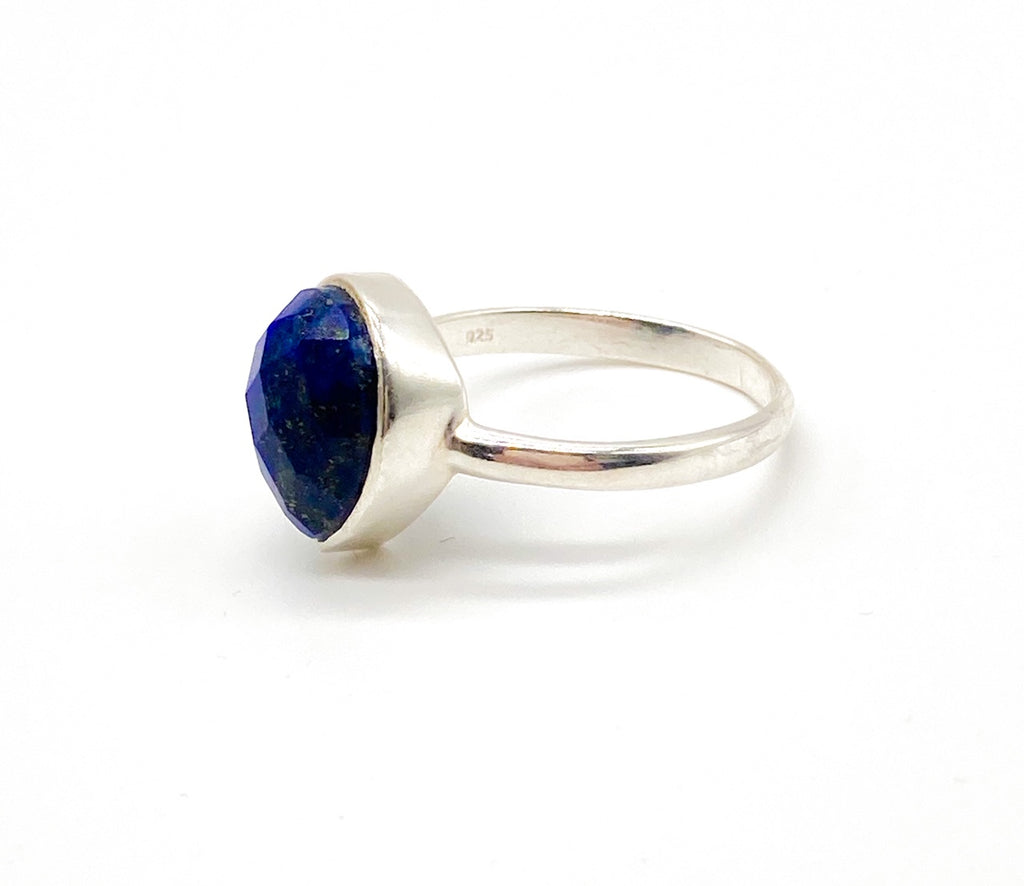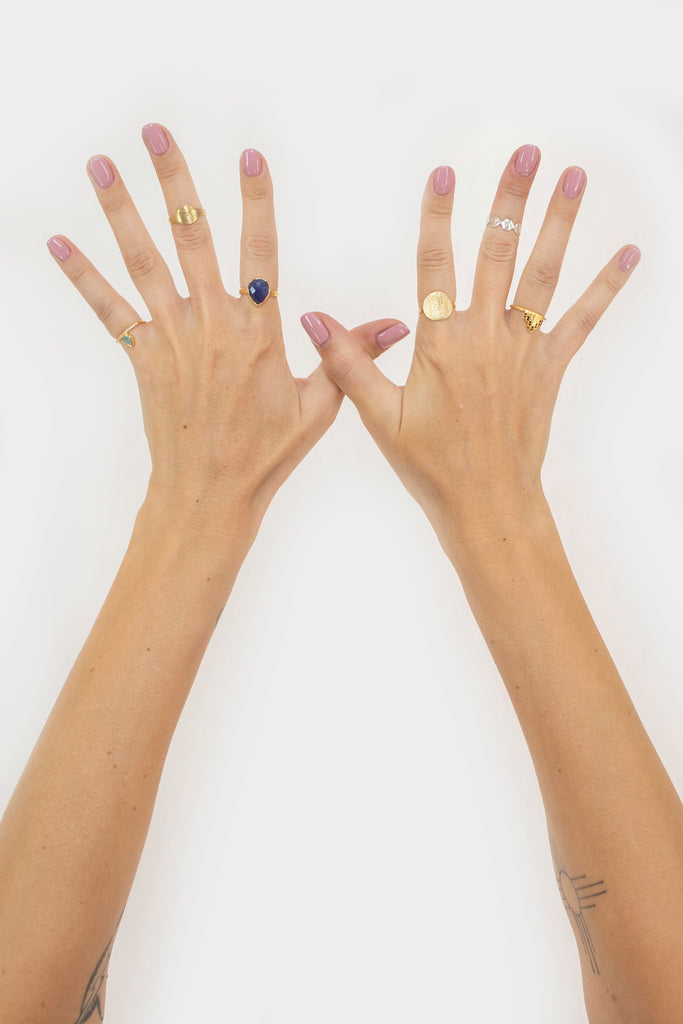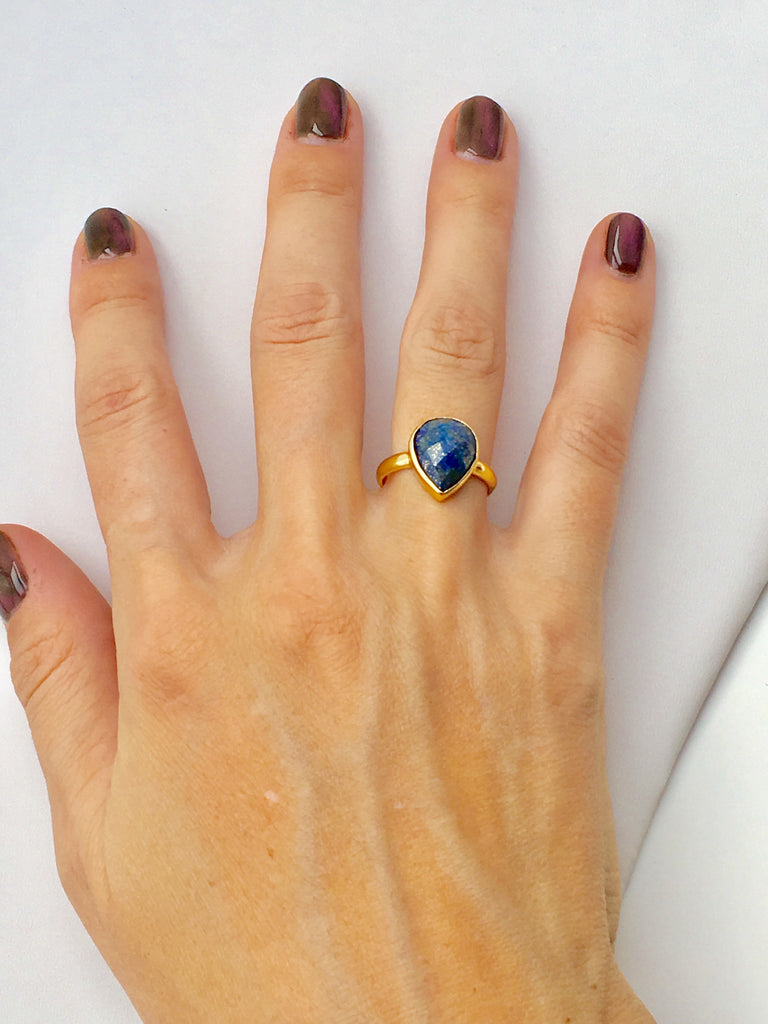 $ 55.00
$ 65.00
Anvil Ring with Lapis Lazuli
A pear cut Lapis Lazuli gemstone, bezel set in sterling silver. Balancing strength and beauty, the Anvil Ring adds depth to your collection.
From our Shield Maiden Collection where all pieces are designed from elements of the Viking culture, the female warriors, and the strength and ferocity they carried. Wear your feminine armor daily.
10x12mm pear cut gemstone.