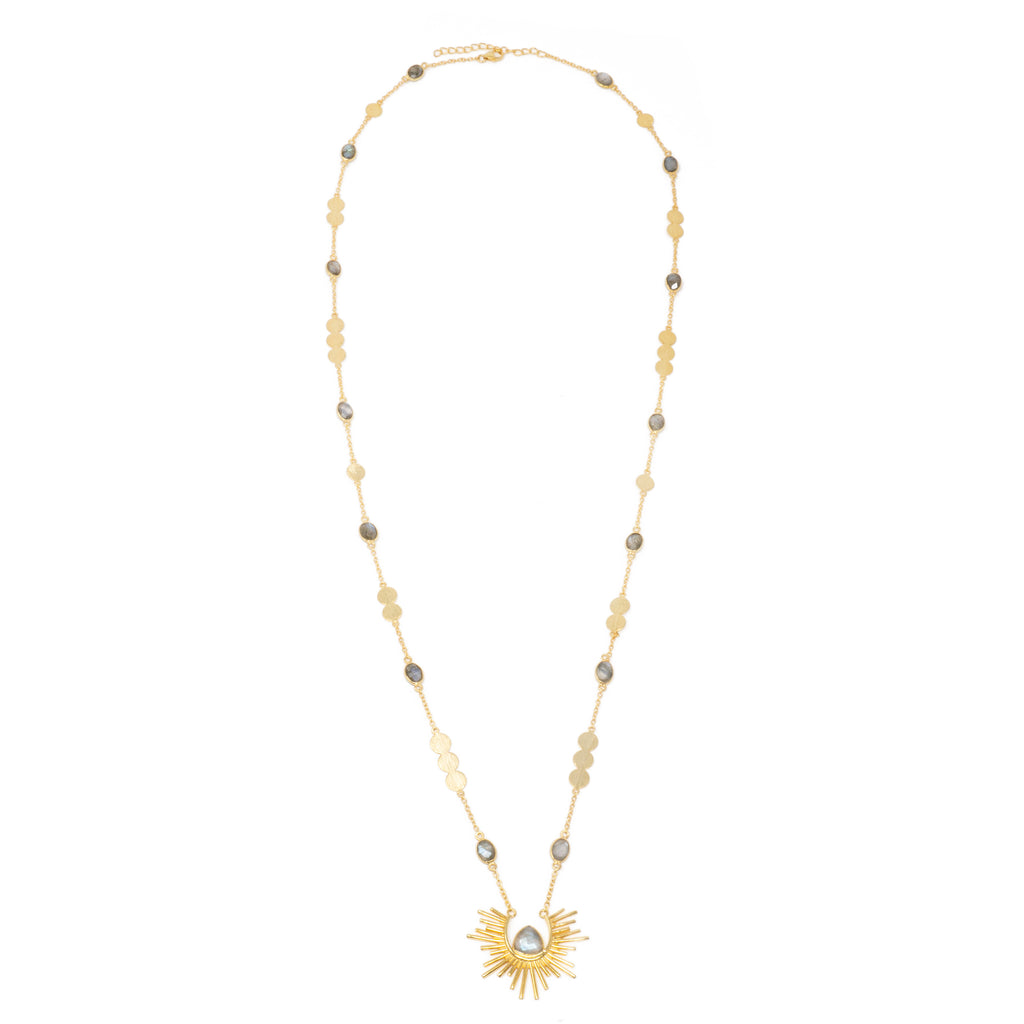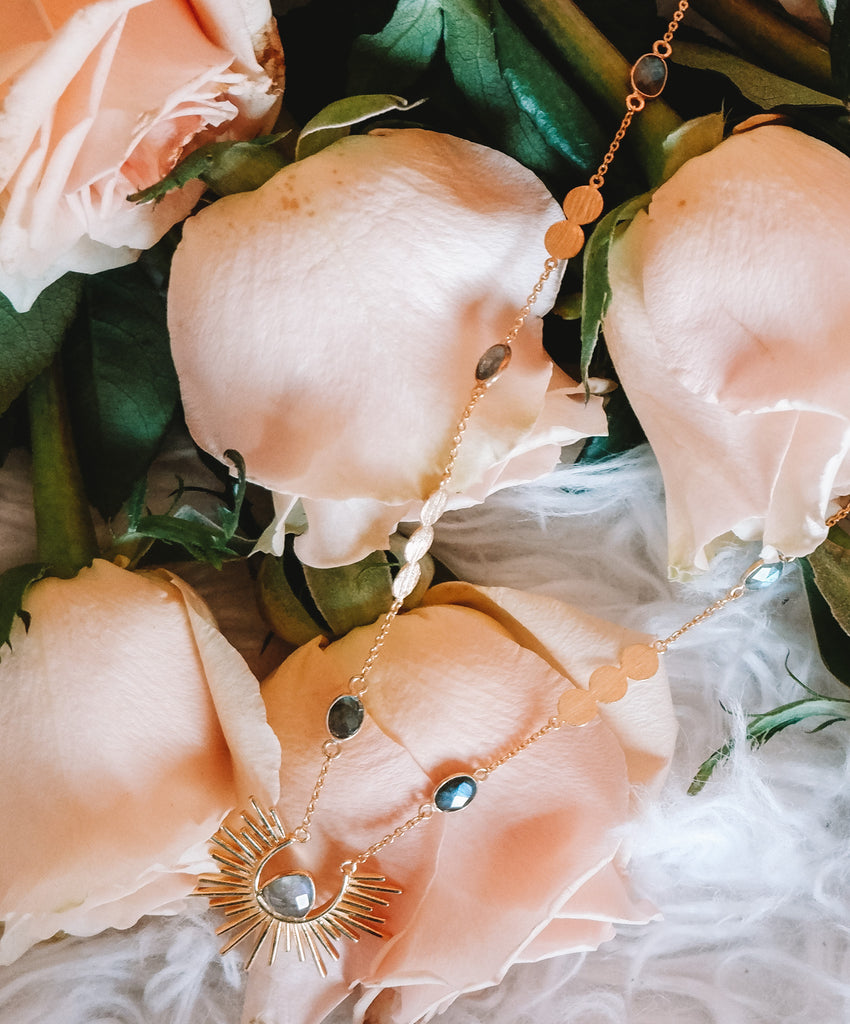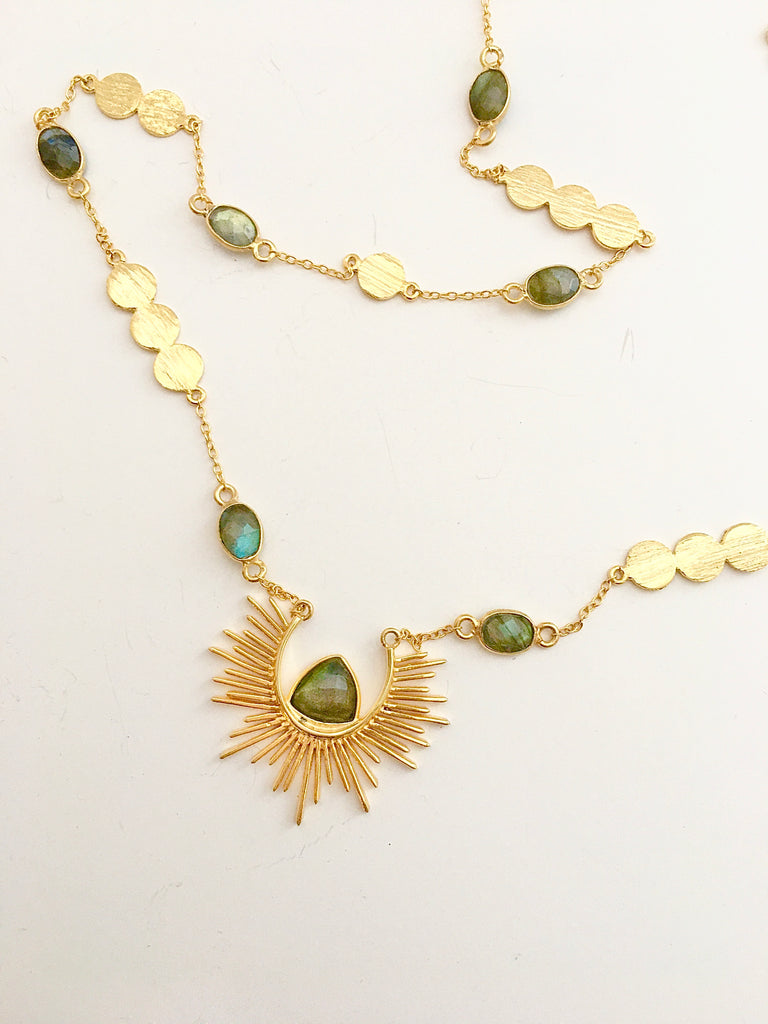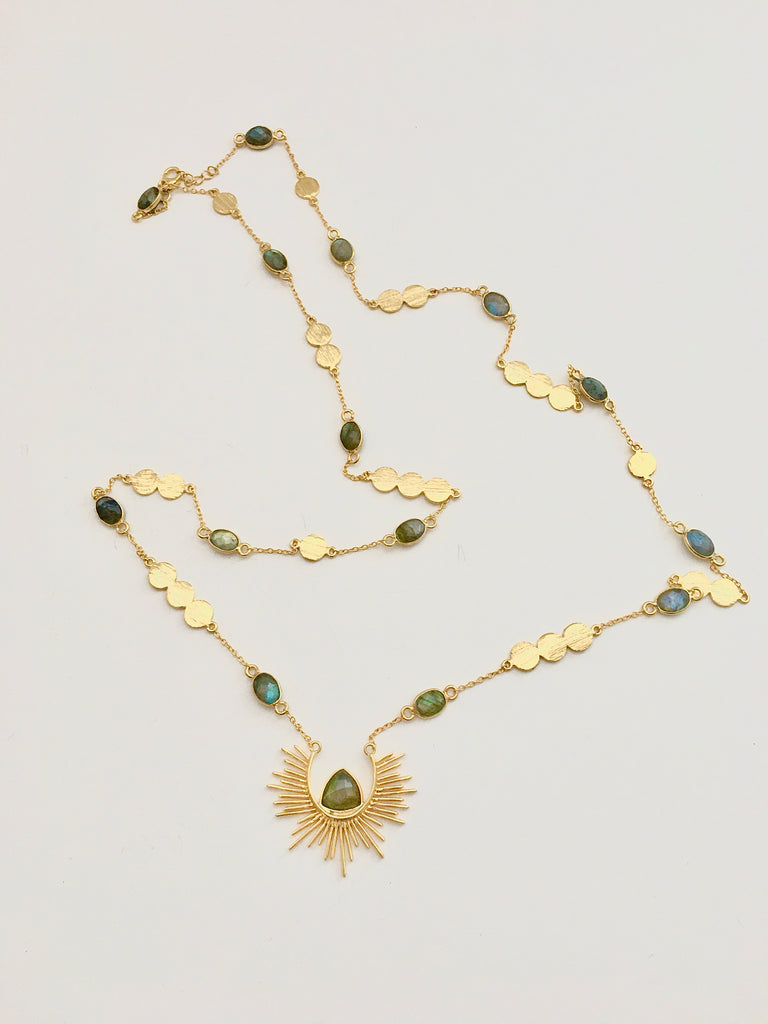 $ 185.00
$ 0.00
Be A Light Necklace Gold
What does it mean to "Be A Light"? For us it means the active choice of being luminous in this life, an attitude of gratitude. Spreading joy and love, rather than negativity and pain. It is a choice that gets easier with every step taken in that endeavour. This necklace is that reminder, a celebration of the light within you.
A starburst pendant holds a Labradorite gemstone, while the gold chain has a series of gold coins and more beautiful Labradorite gems spread along the chain.
A statement piece but with subtle and classic overtones. It speaks volumes without being too loud. A romantic and elegant piece with dramatic design elements.
Design Details
Gold plated 18k gold over sterling silver. Precious metals and Labradorite gemstones. Nickel FREE. Chain is 30 inches long.