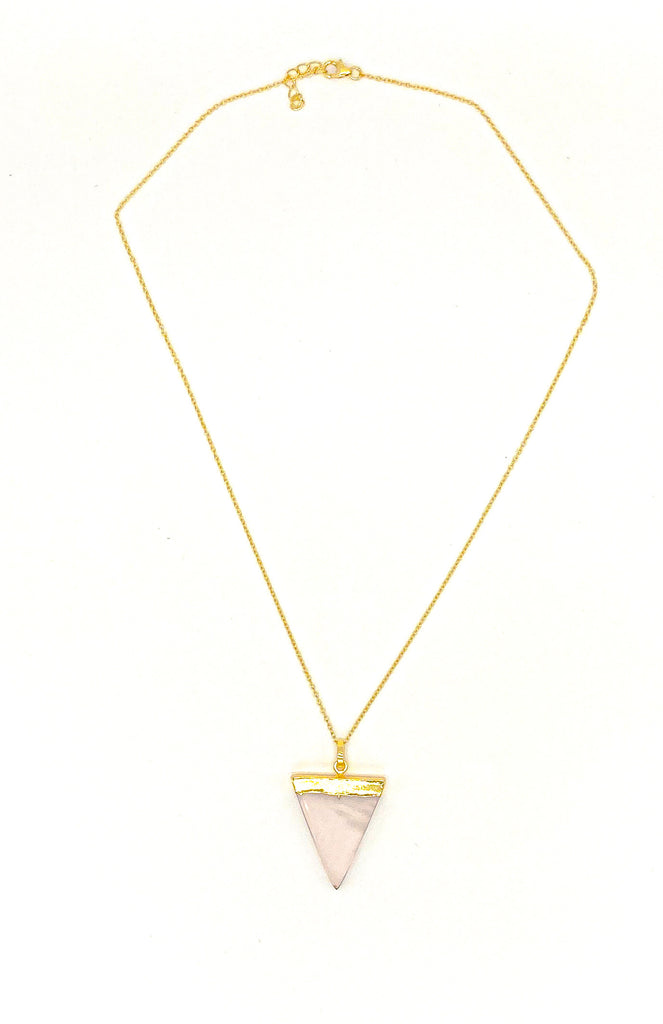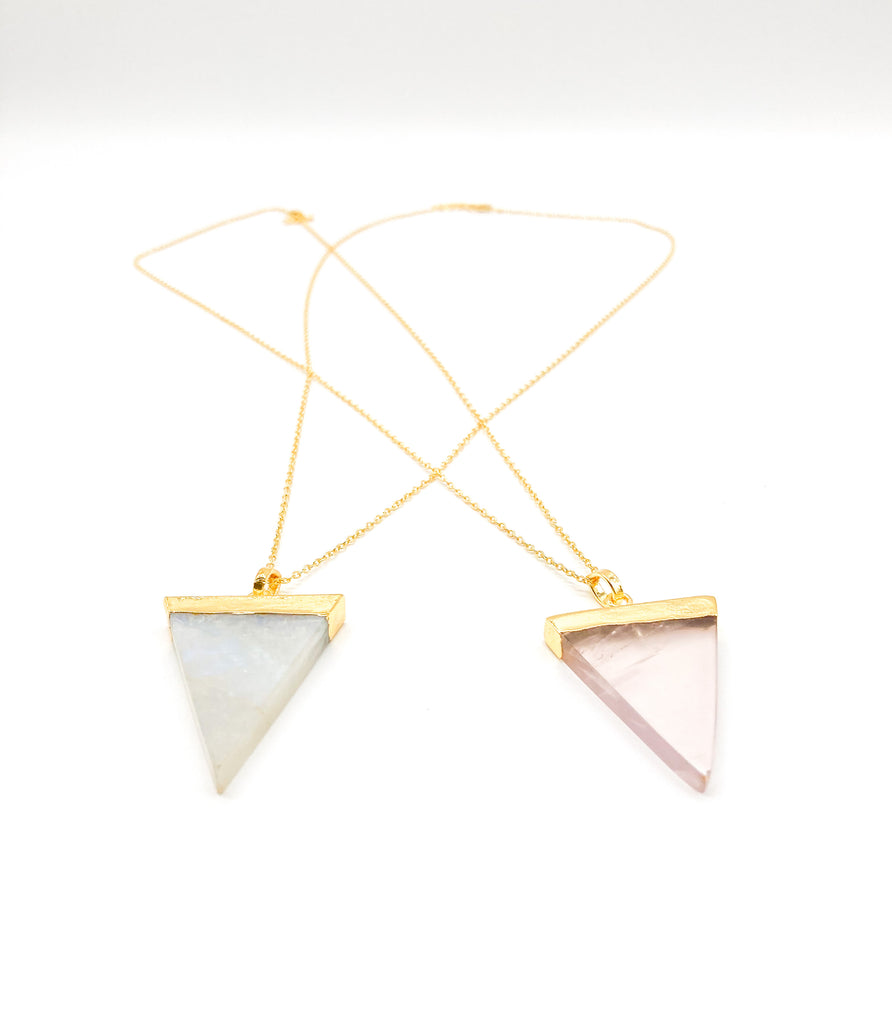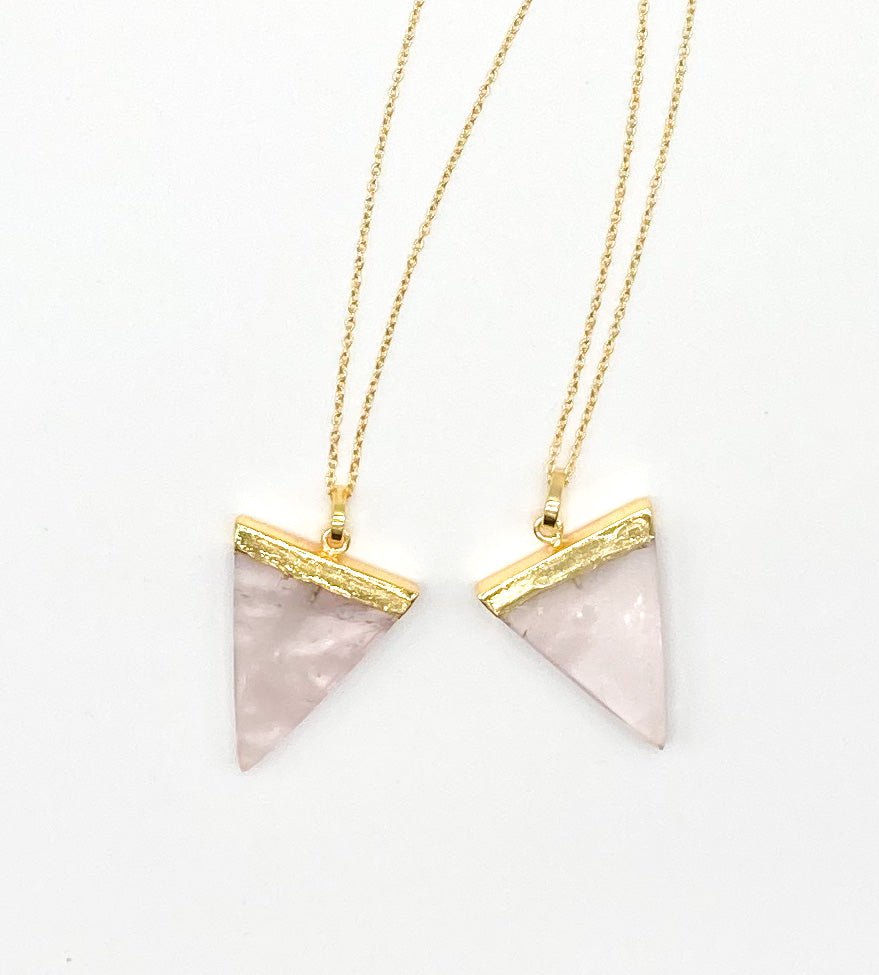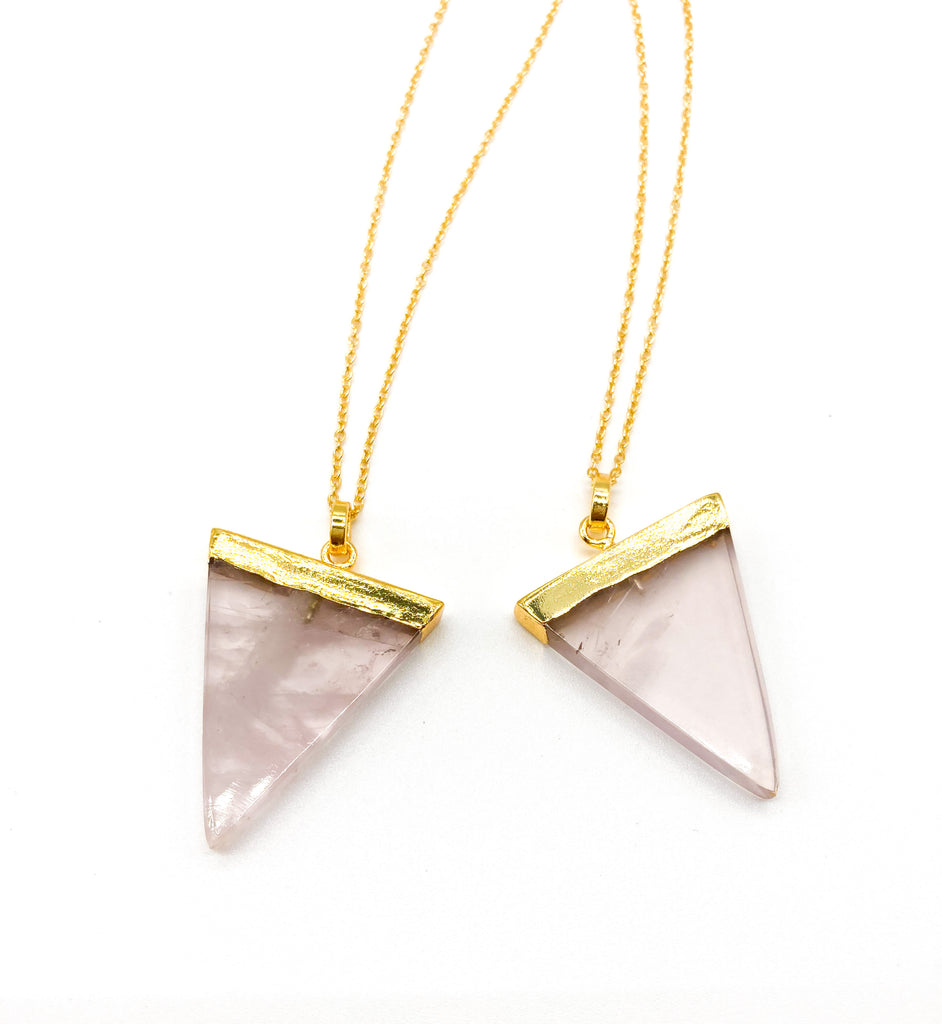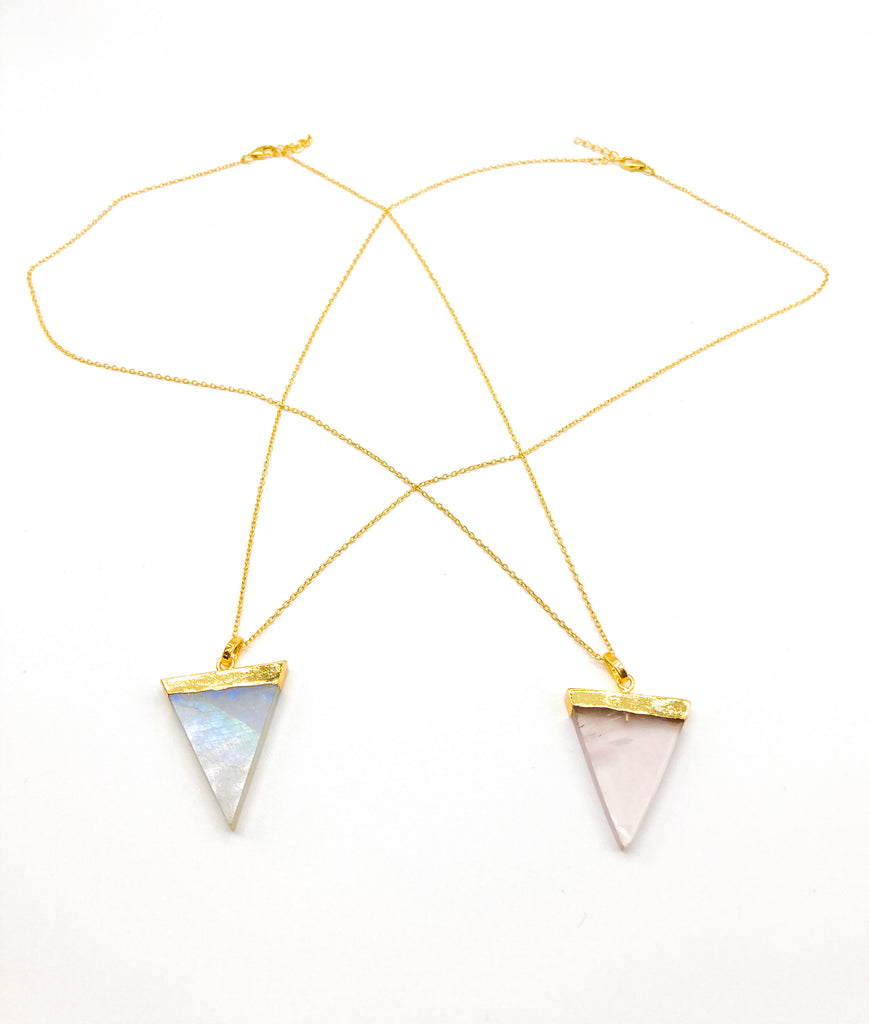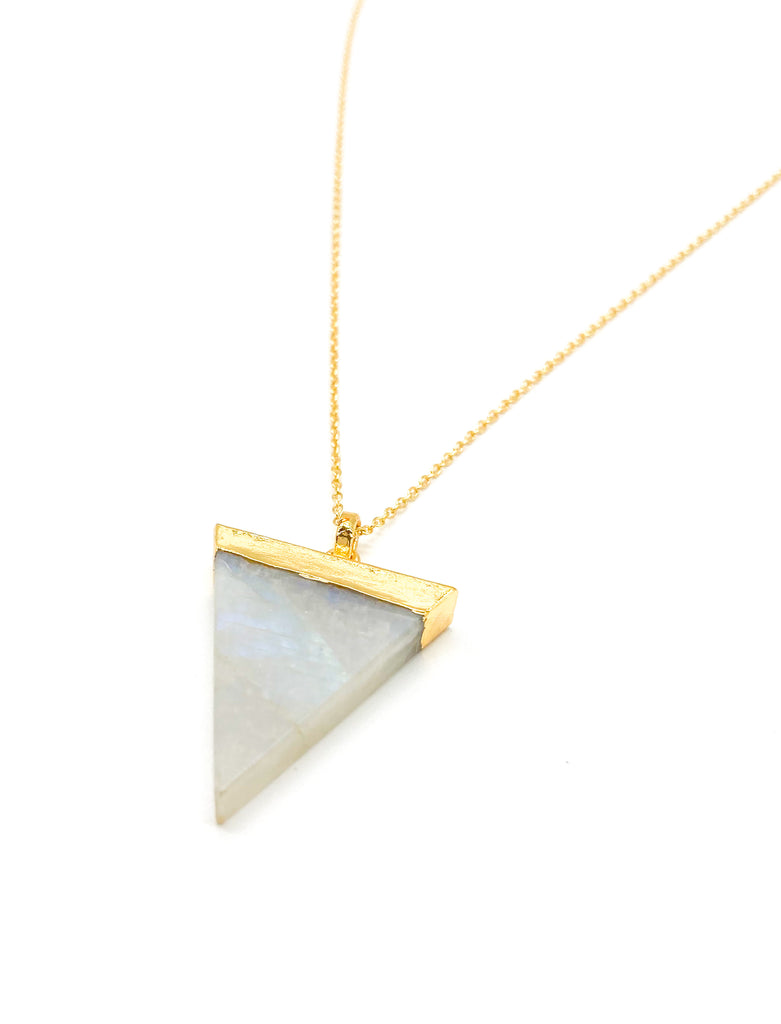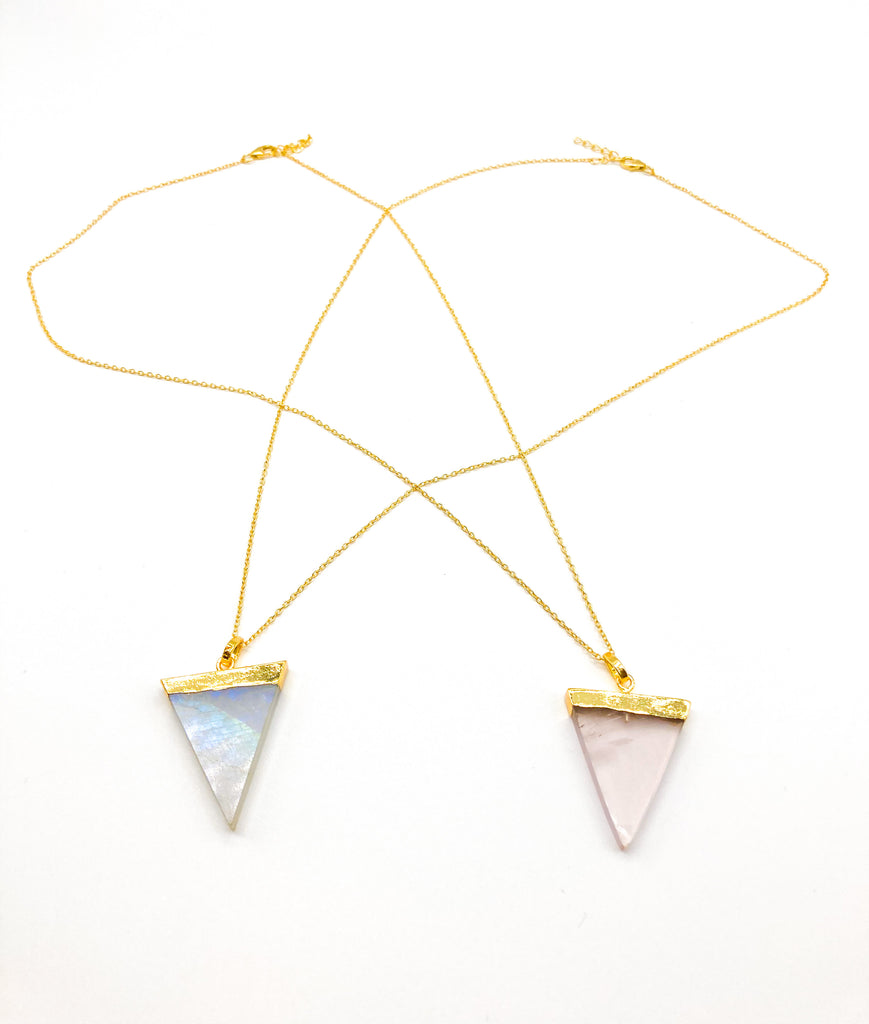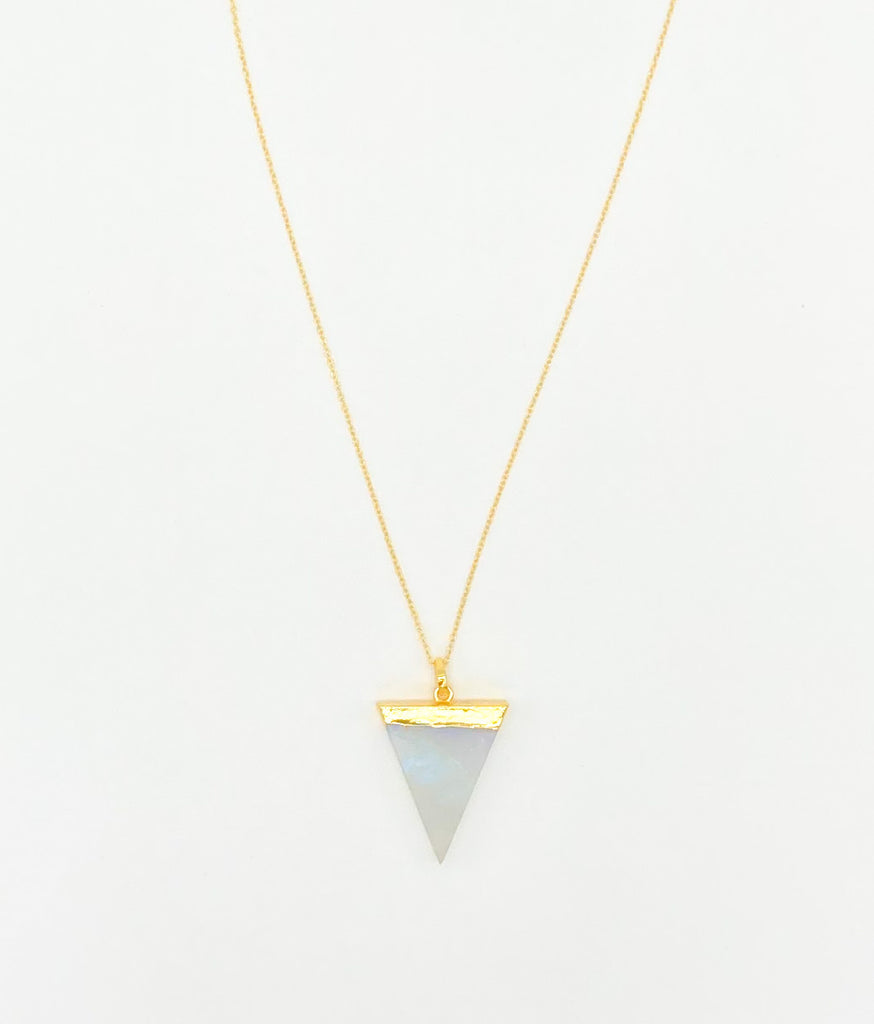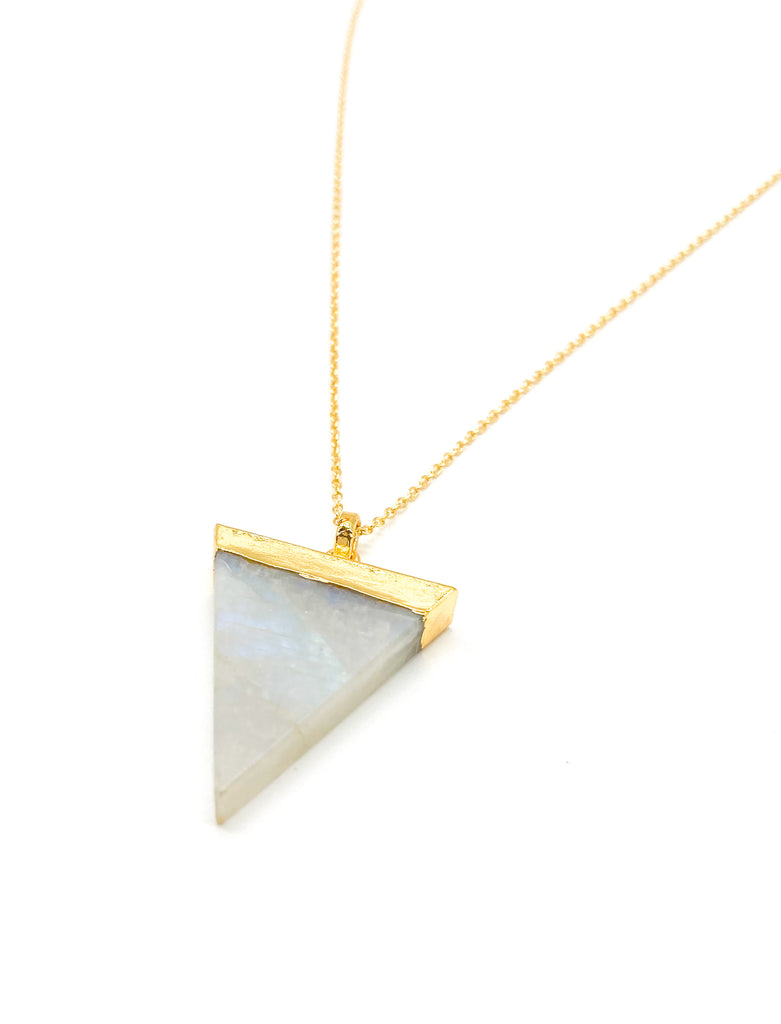 $ 75.00
$ 0.00
Arrow Pendant Necklace Gold
For the love of geometry and all things arrow!
A gemstone cut in the shape of a triangle, wrapped in 18k gold vermeil and chain. Due to character of natural stone, each stone is different, including all natural striations and inclusions.
From our Shield Maiden Collection where all pieces are designed from elements of the Viking culture, the female warriors, and the strength and ferocity they carried. Wear your feminine armor daily.
Design Details
Available in Rose Quartz or Moonstone! 18k gold plating over sterling silver. Chain 18 inches + 1 inch extension. Pendant 25mm x 33mm